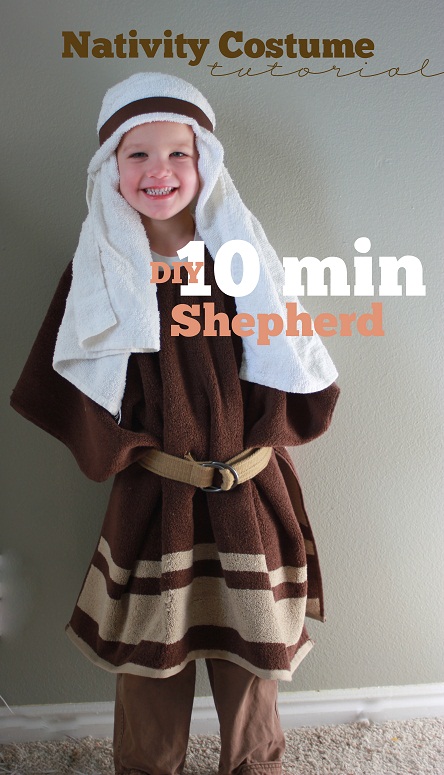 Well, Thanksgiving is NEXT WEEK! That means Christmas is practically here and I'm always scrambling last minute to find something suitable for nativity costumes (for church pageants, extended family parties, immediate family re-enactments…)
So I figured it out – a cheap and easy shepherd costume we can use from now until the end of time. It cost me $3.75, took 10 minutes, wham bam done.
[Get Instant Access To Over 15,000 Fun And Unique Embroidery Designs!]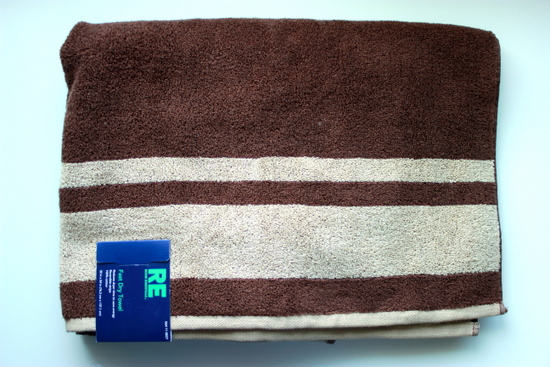 SUPPLIES
Room Essentials bath towel from Target ($5 full price) – I love all the colors, that's my favorite aisle in the entire store, but these new stripey towels are totally shepherd, don't you think? There's brown, navy, gray, they could all work.
15″ coordinating cotton ribbing
Tools I use:
STEPS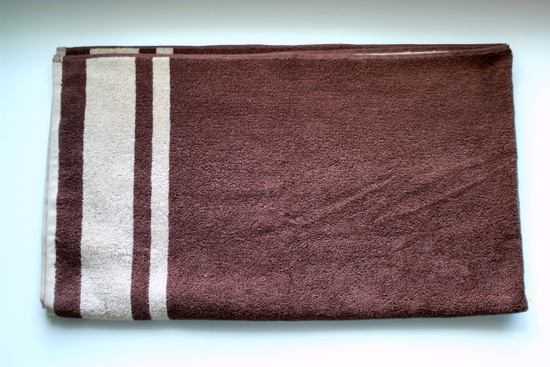 1. Find the center of the towel by folding in half and in half. Mark with a pin.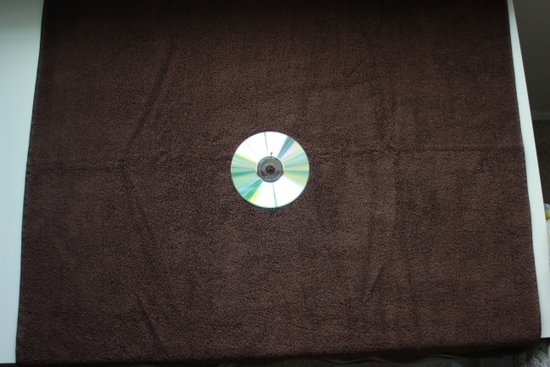 2. Center a CD (as in Compact Disc, remember?) over the pin and eyeball or measure a circle 1″ bigger in all directions (that would make the circle 2″ bigger in diameter) and cut out a head hole.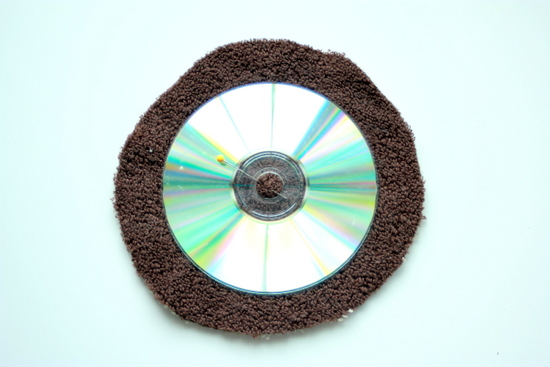 Like so.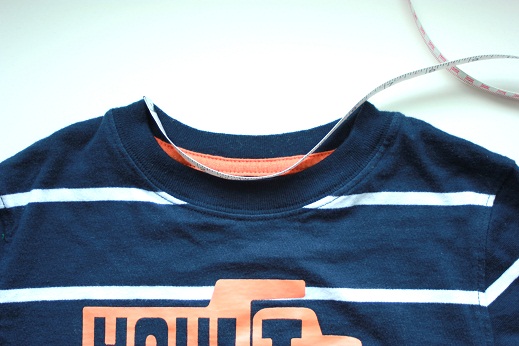 3. Grab your shepherd's favorite t-shirt (make sure it has ribbing around the neckline) and measure all the way around, front and back. Stand your measuring tape up to get a really accurate measurement.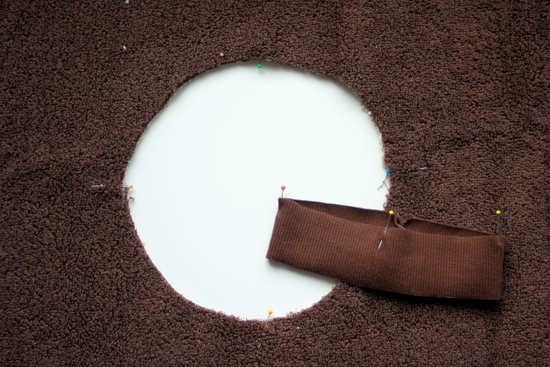 4. Cut a piece of ribbing 2″ wide x That Measurement + 1/2″ for a seam allowance. Mine was 12.75″. Sew the ribbing into a tube.
5. Divide the towel head hole and the ribbing into quarters.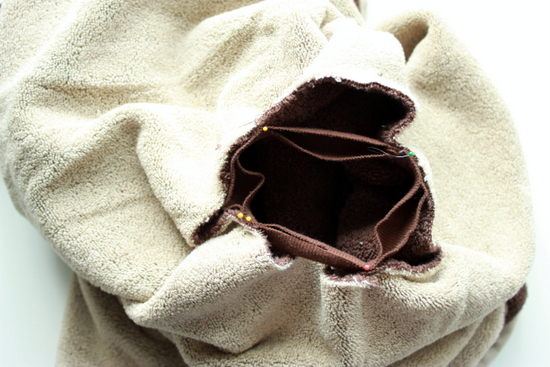 6. Match up the pins and sew or serge, stretching the ribbing out to match the towel length.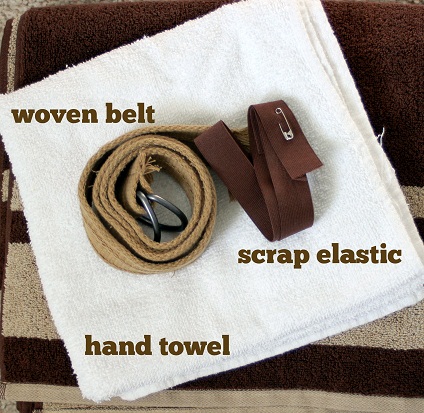 Add a woven belt, some scrap elastic, and a hand towel to complete the ensemble. Whew! Come on Christmas, I'm ready!