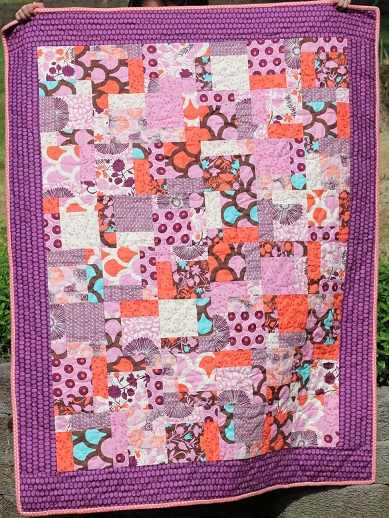 This quilt was my first go at a Disappearing 9 Patch quilt. I love the randomness, although I know now that I should have some solids to balance it all out.
This is Moda's Sugar Pop line, same stuff I used for my coin quilt, just a different color scheme. I love the coral/purple/pink/blue.
I need to try this design again and soon!