My boys cannot get enough of building toys, and they particularly love the MegaBloks Skylander Giants series. They're so big and bright with so many moving parts and shooting things, they're perfect.
We got the Arkeyan Robot King to add to our Skylander Giants collection, and he's pretty cool.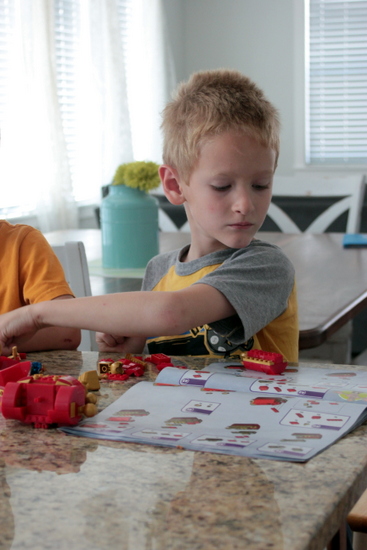 This set is brand new last month and comes with A LOT of pieces – 294 exactly. That means it took Elliot a good 3 hours to put it together, which we all loved :).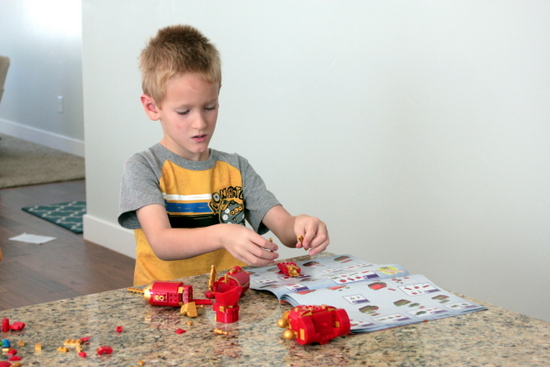 Because there are so many pieces, the instruction booklet breaks it down into sections.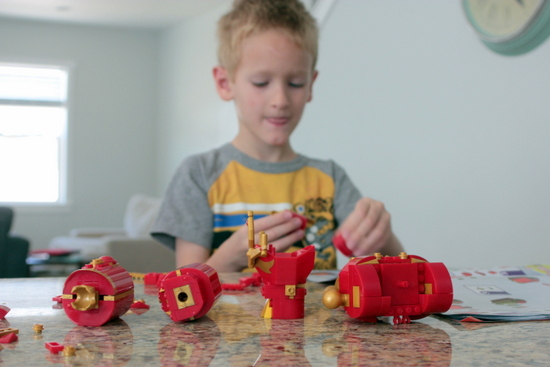 He built the head first, then the body, then the arms, and last the legs. I loved the methodical building structure and it was so fun for him to see it come together!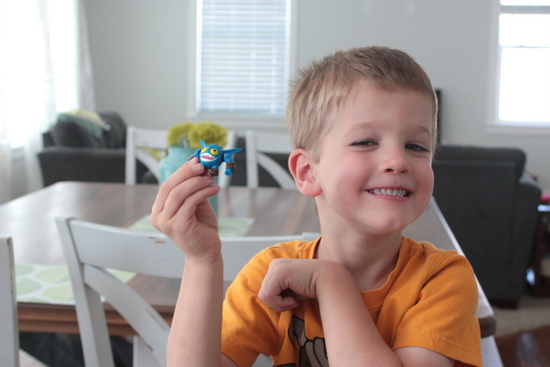 Gus helped find the pieces at first, but quickly lost interest. He's only 4, so he's not quite ready for such a big project yet. But he LOVED playing with the transforming Pop Fizz figure included in the set.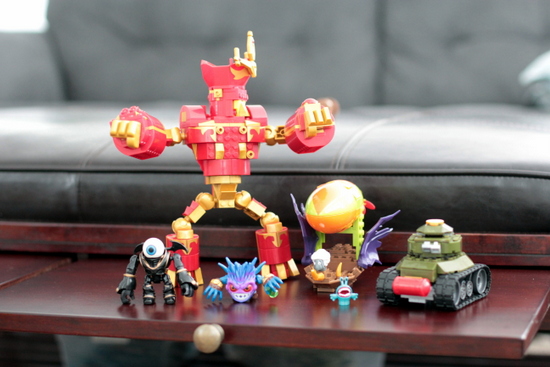 After the Robot King was complete, the boys got to work putting together our other sets from the Skylanders Megabloks series – the Troll Tank, Zepplin, and Arkeyan Copter, and setting them up for battle.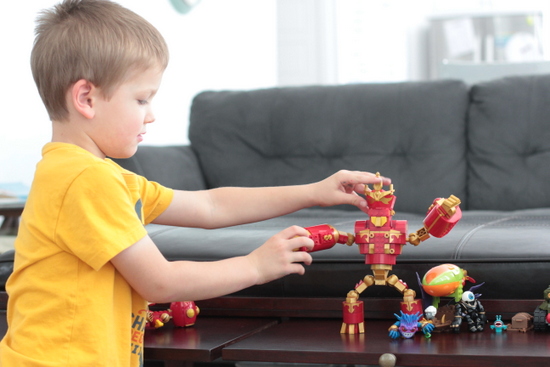 The Robot King is everyone's favorite, he's just so big and so many parts of him move and swivel! He's a lot of fun to play with, even I take some pleasure in bending his arms and legs, making his head turn back and forth, and shooting his golden fist out of his arm.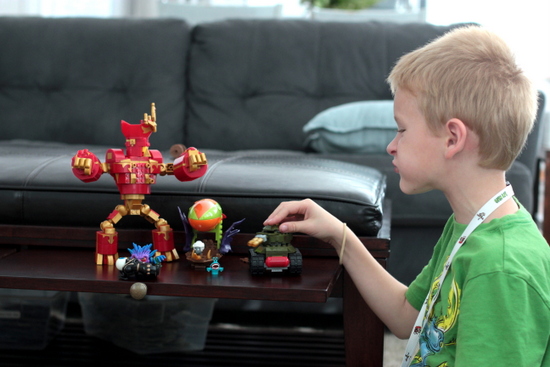 [shooting/battle noises]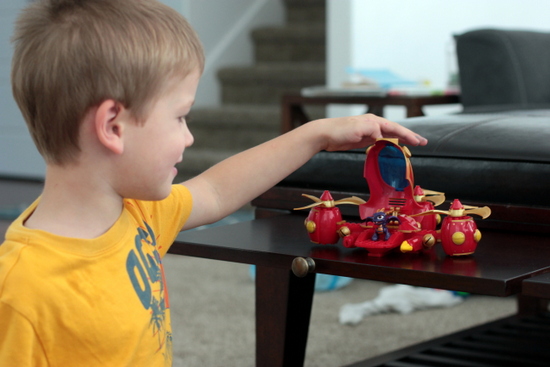 "The Arkeyan Copter is Spyro's only hope to escape the wrath of the Robot King!"
We absolutely LOVE the Sklyanders series. My boys have several more sets on their Christmas lists…at least shopping will be easy this year!
Check out all the Skylanders building sets and Megabloks.com for some great gift ideas!!
{VanillaJoy received a promotional product from Megabloks to assist in the writing of this article.}