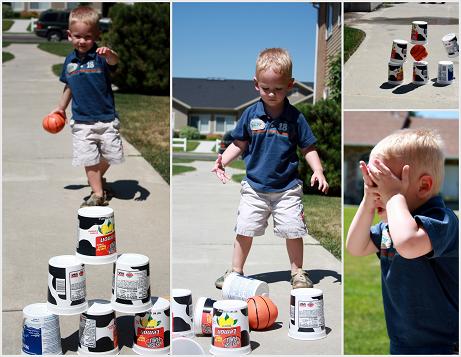 Who needs fancy toys when you have plastic containers and a ball?
There is all sorts of fun to be had outside this summer, and it doesn't have to cost you a dime. For backyard bowling, all you need is a ball and something to knock down – we used 32 oz. yogurt containers, but you could also use plastic water bottles, sippy cups, paper bags, shoe boxes, or anything else you can think of. We had fun making a tower and bowling it down, and just stacking the containers was fun too!
Here are some other inexpensive outdoor fun ideas:
Time to Play in Nature
Painting with Water
How have you been spending your summer so far?
{photo taken with a Canon Rebel XSi}