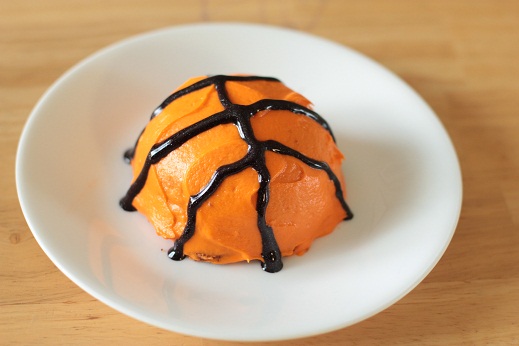 Gus loves balls, so we did little basketball cupcakes for his birthday a few weeks ago.
For any kind of ball cupcakes, here's what you'll need:
I used a tube of Wilton icing from Hobby Lobby instead of filling a little bag thing cause I don't have any of those. The tubes are really easy to work with and are inexpensive, so what the heck right?
And each basketball was a little different, none were perfect. I did a line straight down the middle and then another one going the other direction through the center and then two curved ones on the sides. You can search Google Images for other ideas on how to do it.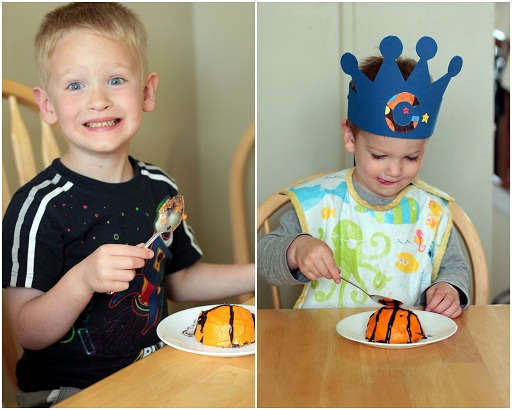 Baseballs and soccer balls would be easy too, but Gus and Elliot were thrilled with their basketballs!