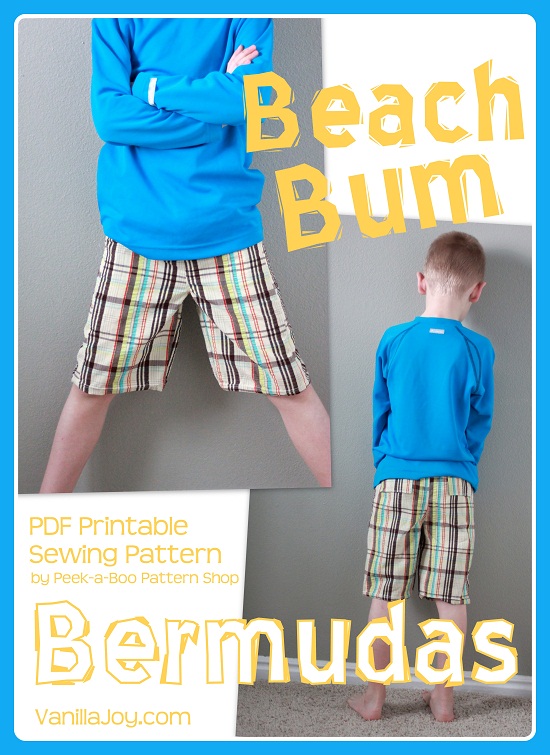 I love sewing kids' clothing – they don't use much fabric and they're small so they finish up quickly.
These little Beach Bum Bermuda shorts (another pattern from this great pattern shop) used only 1/2 yard of fabric (with lots left over) and took me just an hour or two to put together.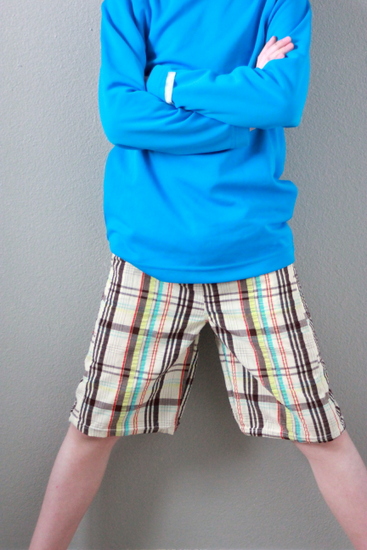 They have a mock fly so they look really professional without the hassle of actually sewing in a zipper.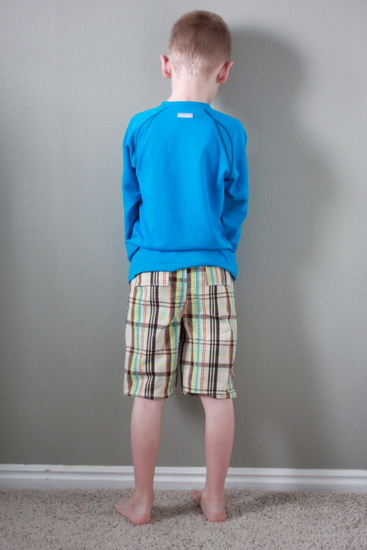 They have little flaps on the back (without an actual pocket, whew!) that are so cute and very easy to put together.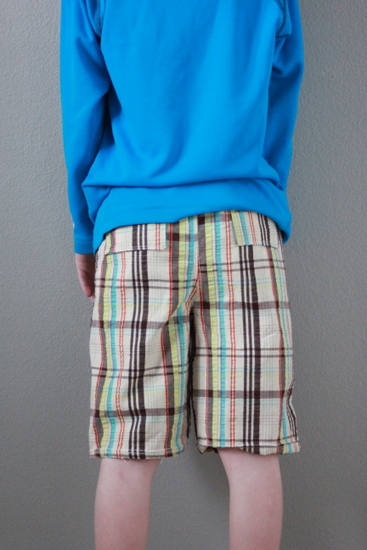 I love this pattern because the shorts are really easy to make but turn out looking really professional with two rows of top stitching around the seams, a mock fly, pocket flaps, belt loops, and true flat front pockets.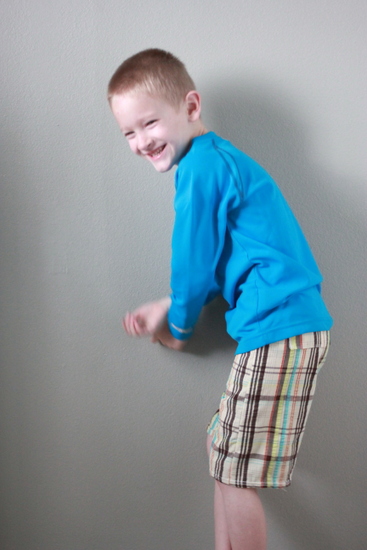 My favorite thing about the pattern is the instructions for using buttonhole elastic in the waist – my skinny little boy always needs a little cinching in the waist.
This was my first ever attempt at a buttonhole elastic waistband, and this pattern made it so easy!
Next on my list of Peek-a-Boo Patterns to try? Winter PJs. So cute!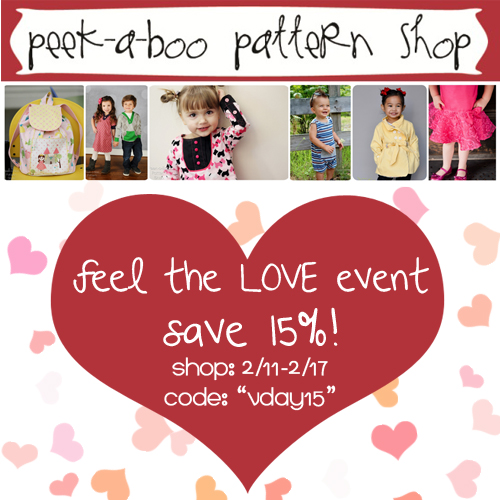 And until the 17th you can save 15% off all patterns. Happy Valentine's Day!