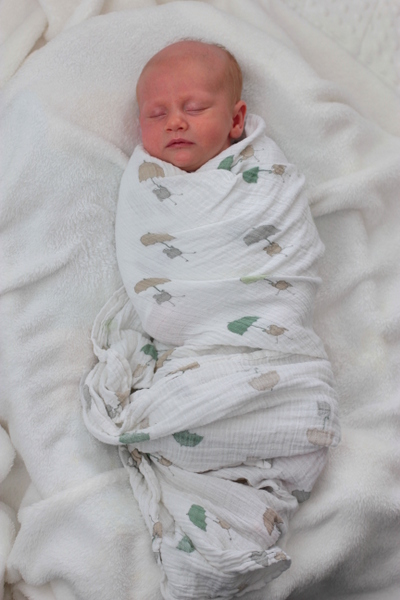 Our newest little bundle is a month old already! He's still sleeping lots during the day and not as much in the night…but whenever he sleeps, he's always wrapped up in one of these fabulous cotton muslin swaddling blankets from Aden + Anais. They're my favorite things ever.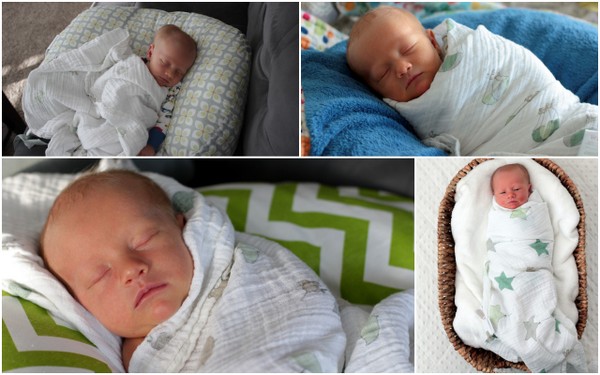 Here he is at during  various naps over the last month – always swaddled in one of his Aden + Anais blankies!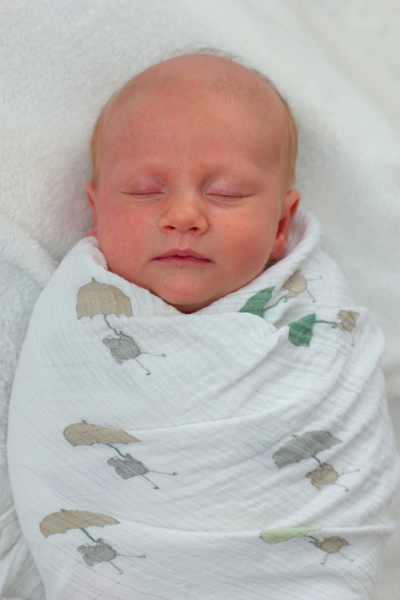 They're sooo soft and fluffy next to his sensitive baby skin. They're slightly stretchy, lightweight, and absolutely beautiful, perfect for my little guy.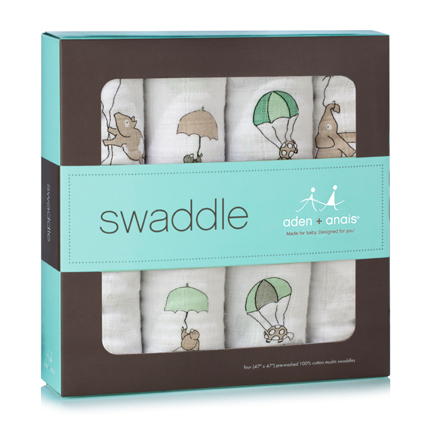 Each of the four blankest that come in this Up, Up & Away set measures 47″ x 47″ – the perfect size. I've used lots of receiving/swaddling blankets before, but this is my favorite size. Any smaller is too small, any bigger is too big! This size is just right. They're so breathable so he doesn't get too hot all wrapped up tight, and they are sooo soft. And they get softer with every wash. Truly. It's the best.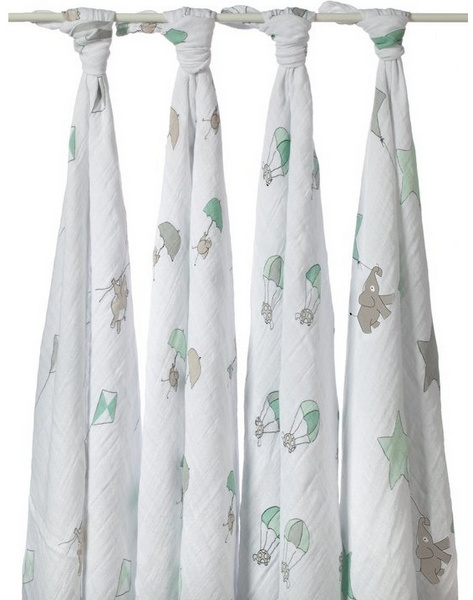 There are so many sets to choose from and they're all so adorable. Perfectly babyish but totally classy and beautiful at the same time. I chose the Up, Up & Away set, which has the cutest little animals floating away in various ways. So cute!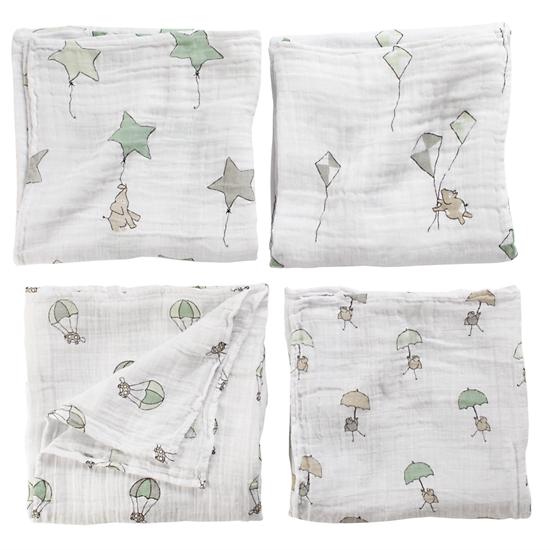 There are elephants and stars, cows and kites, turtles and parachutes, and birds and umbrellas. I can't choose a favorite, I love them all!
These swaddlers are so versatile too, perfect not just for swaddling but to use as a nursing cover – I have a regular nursing cover but I almost always use one of these because I always have one with me! And because it's so lightweight and breathable I get the privacy I need without suffocating and overheating my baby. Because I always have one around, they are often also used as burp cloths. My boy is a spitter and sometimes I have to use whatever I've got at the moment. I also love to use them as car seat blankets – they're warm but again, so lightweight and easy to stuff in my purse or diaper bag.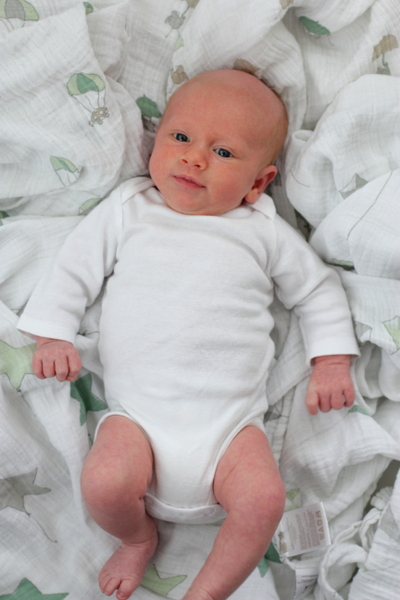 I'm happy, he's happy, I wish I had had these for every one of my babies. This little guy is the luckiest!
Do you have a set? Which is your favorite???
{A HUGE thanks to Aden + Anais for sponsoring today's review!}