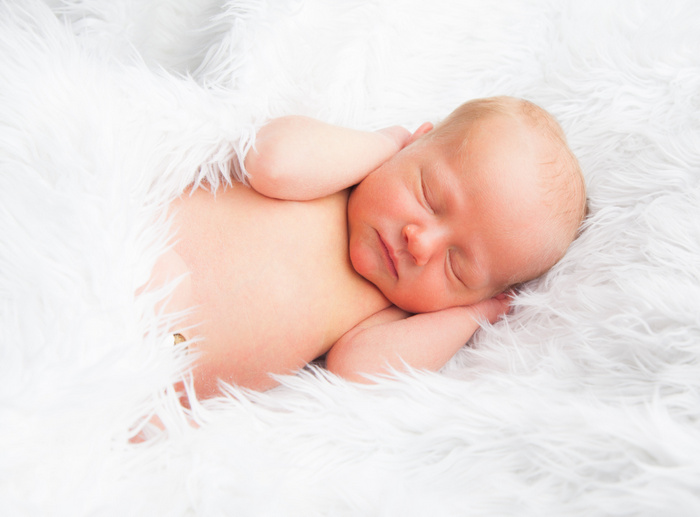 We just brought home our newest family member 2 weeks ago – our 4th son! After just 2 1/2 short years, we're back in baby gear mode! And I have some new favorite baby products this time around.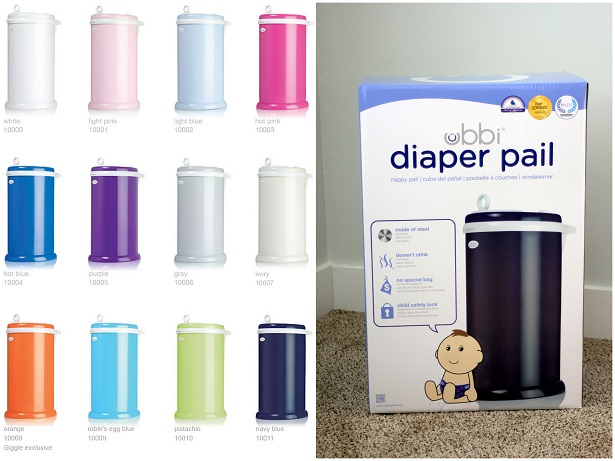 First on my list of must-haves for this baby was a new diaper pail – something functional, easy to clean, effective, and not too hard to look at.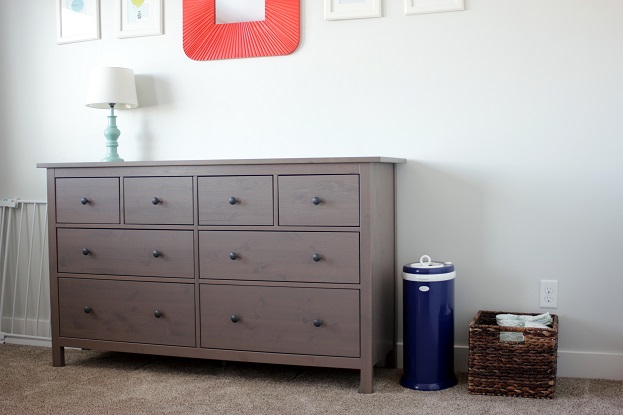 I found all of these things in the Ubbi diaper pail. This is definitely a trash can I don't mind having in my nursery, not just because of how sleek and clean it looks, but because of how effective it is.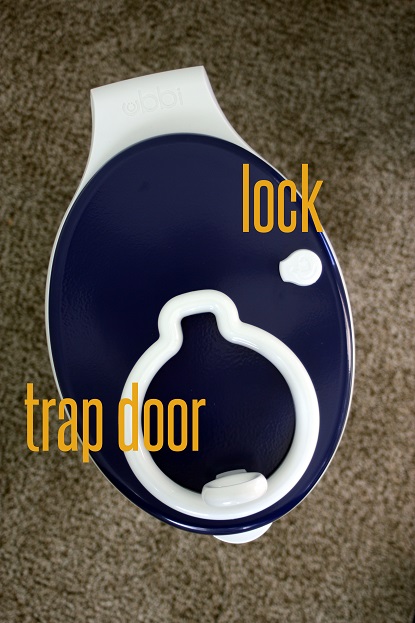 First of all, it's made from stainless steel which means it's easy to clean and doesn't absorb odors.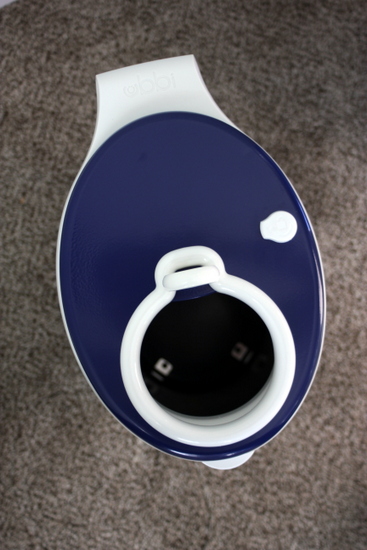 Right on the top there's a little lock and a trap. When the lock is engaged, the trap door won't open. Turn the lock about 1/4 turn and the trap door unlocks so it slides back easily.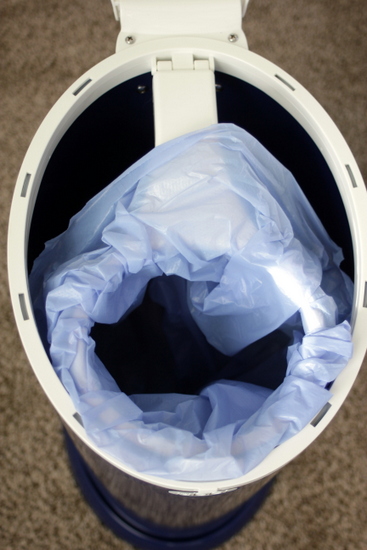 One of the BEST things about this diaper pail is that it can be used with standard trash bags, so you don't have to buy more expensive custom ones if you don't want to. Ubbi does make their own trash bags if you want (and I prefer them – they are very heavy duty, biodegradable, and made from 20% recycled materials).
Inserting the trash bag is very simple – open the lid, push the trash bag down inside the center of the bag holder opening, tuck all the edges around the bag holder rim and clip, and close the lid.
There is a rubber gasket all around the rim of the trash can, so opening the lid requires a little bit of extra force, but the gasket really holds the lid closed tight and keeps those odors locked inside.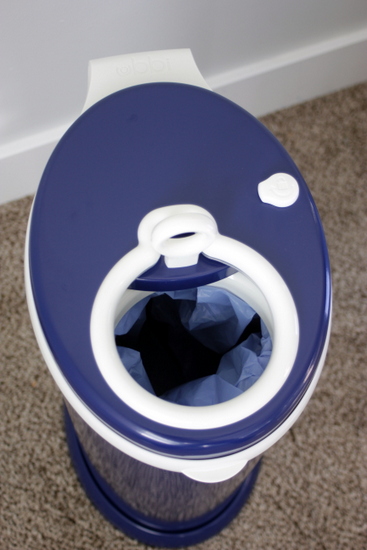 My Ubbi is about half full of diapers from my newborn and my 2 1/2 year old – the newborn diapers aren't too stinky yet, but my toddler…those are really bad. And honestly I can't smell a thing. Obviously when I open the trap door to put another one in I get a little whiff of all those diapers, but as soon as the lid is closed it's totally gone.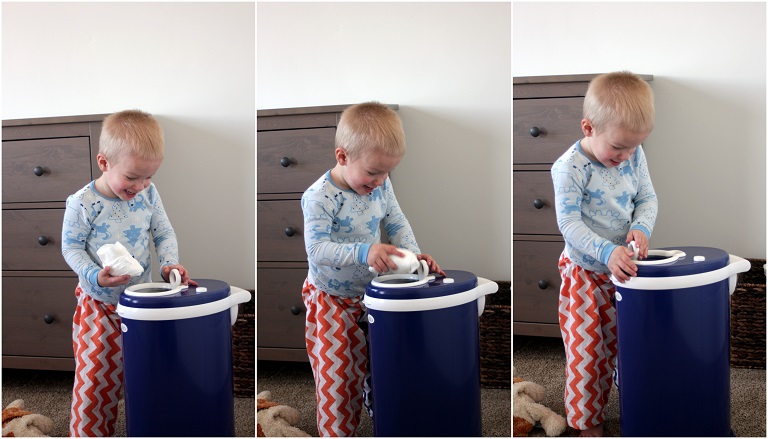 It's kind of fun to use too – my toddler loves helping put his and his baby brother's diapers in the Ubbi.
For baby #4 I need the best baby gear out there that will make my life easier and cleaner. With this diaper pail, a stinky nursery or bathroom is one thing I don't have to worry about, and that definitely makes my life easier.
Check out Ubbi and come back and share your favorite diaper pail color! {Special thanks to Ubbi for sponsoring this review!}