This is my friend Jeri's recipe, I hope she doesn't mind me posting it here! It's meant to be made as crescent rolls, but I love to do pull apart rolls instead!
_______________________________________
Best Bread Recipe #1 – Out of this World Rolls
(Click on the link to get the recipe from Jeri)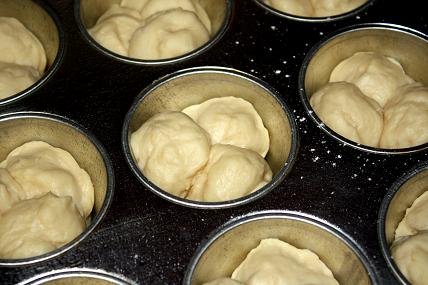 Like I said, I like to do these as pull apart rolls by placing 3 small balls of dough into each muffin cup.
This dough is pretty sticky (they're best that way), so making the little balls is tough. I've found that using a mini cookie scoop works perfectly. Dip the cookie scoop into flour after every 4 or 5 balls and you won't have any problem with stickiness or using too much flour.
This is the ONLY roll recipe I use now – they really are out of this world! Thanks, Jeri!