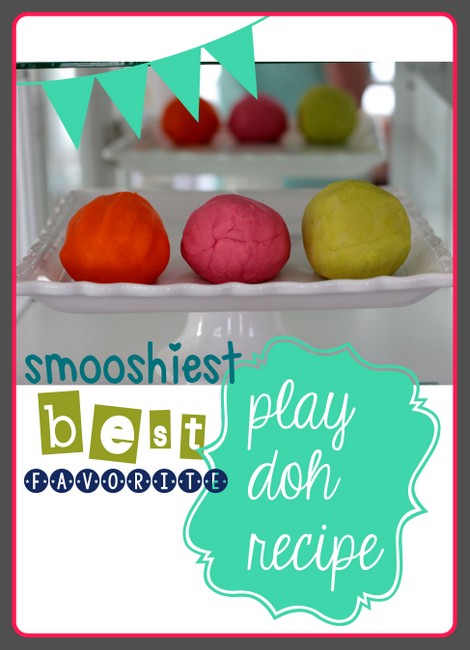 I have been a mother AND a blogger for 8 years now – I started this blog right before Elliot was born – and in all those years, I've NEVER made my own play doh. Can you believe it?
Honestly, I don't love play doh, it gets everywhere and makes a huge mess, but the kids…they love it.
The store bought stuff dries out so quick and I've heard it's so easy to make, tonight I finally tried it.
And I'm a believer.
Even though I've only tried this one, it's the best recipe ever. Super soft and doughy, takes the color like a champ, and really normal ingredients.
I found the recipe here. It's perfect.
Go make some doh already!