Like all book lovers, we're huge fairy-tale fans so we really enjoyed The Fairy-Tale Handbook illustrated by Tomislav Tomic and published by Candlewick Press.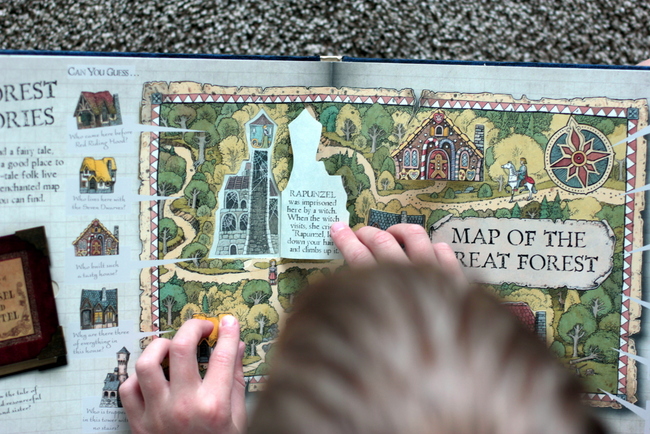 This is a great book for early elementary ages, especially about the 5-9 age range. It's an "interactive adventure through the magical world of fairy tales."
Each page takes a general fairy-tale theme and includes several stories or characters from different fairy tales that fits that theme.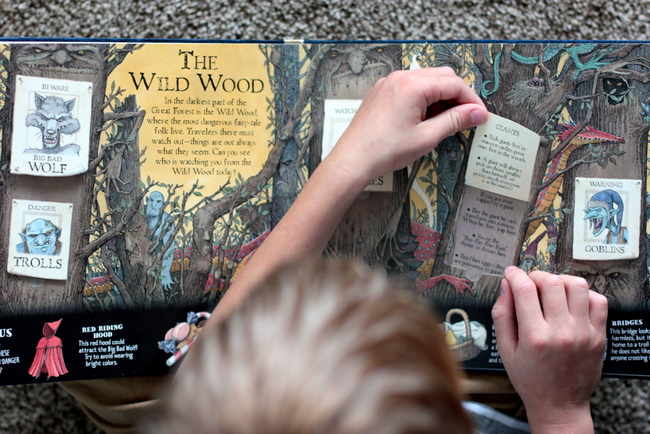 For example, "THE WILD WOOD" page has flaps all about the Big Bad Wolf (Red Riding Hood), Trolls (Three Billy Goats Gruff), Witches (Hansel and Gretel, etc.), Giants (Jack and the Beanstalk), and Goblins.
The page also talks about other elements of these fairy tales like candy, silver slippers, baskets, and bridges. Each page is full of fun fairy-tale information shared through lift-the-flaps, mini books, information wheels, and more.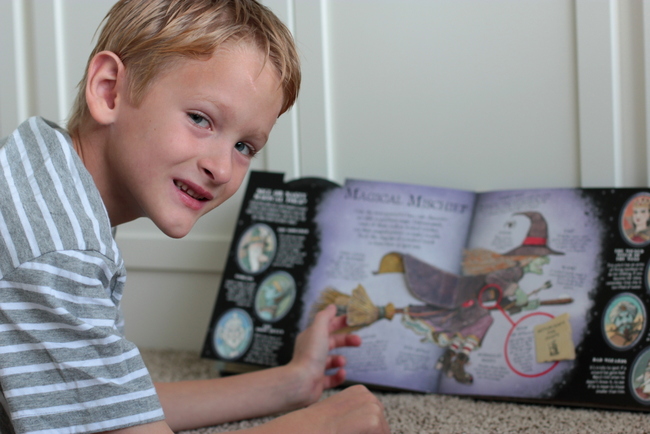 There's so much information in this book, my readers love looking at it over and over. There's way too much to take in in just one reading but it's presented in a fun way that makes my kids eager to pick it up again and again.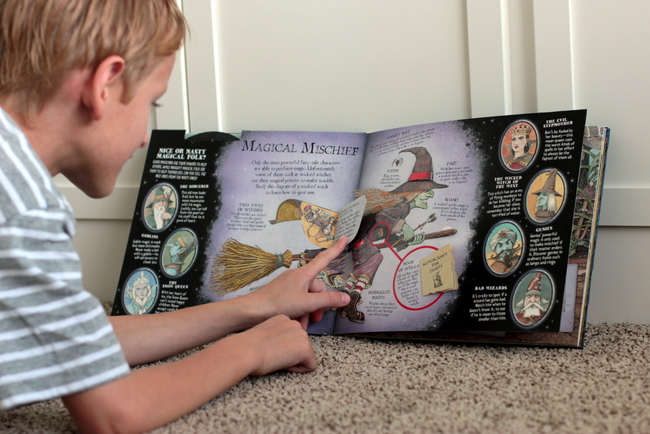 Each page has many flaps, hiding certain information. It's so much fun! Included in the book are pages about
The Great Forest
The Wild Wood
Extraordinary Animals
Magical Mischief
Thumb-Size Stories
Town Tales
Princesses
Royal Homes & Gardens and
Happily Ever After
It is a fairy-tale lovers dream book, perfect for boys and girls and readers at all levels. We've found a few stories in this book that we don't know nearly enough about and they're now on our list of books to read ASAP!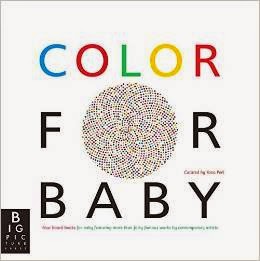 Another interesting and interactive book for a younger crowd that we've been enjoying is the brand new Color For Baby – it's actually a collection of 4 accordion board books with more than 40 famous works by contemporary artists. I LOVE that my kids are unknowingly being exposed to art through these baby books. It's so perfect – I absolutely love products like this that teach children about the arts without them realizing it. (We love the Classical Kids music series for the same reason.)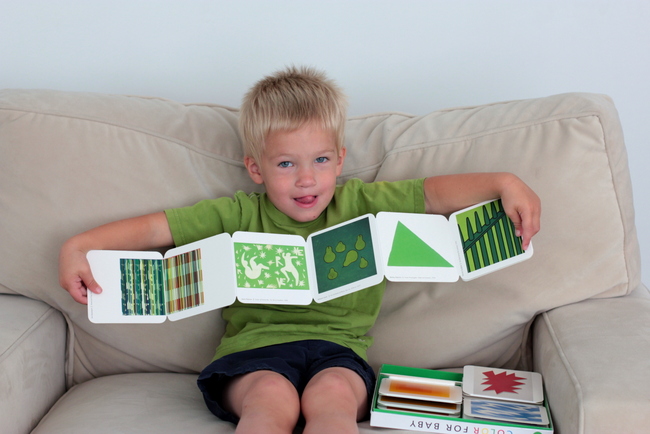 My 3 year old has looked through these 4 books long enough to be able to recognize any of the art when he sees it in another setting. I can't wait for him to recognize one of them in a museum or magazine and know exactly what it is!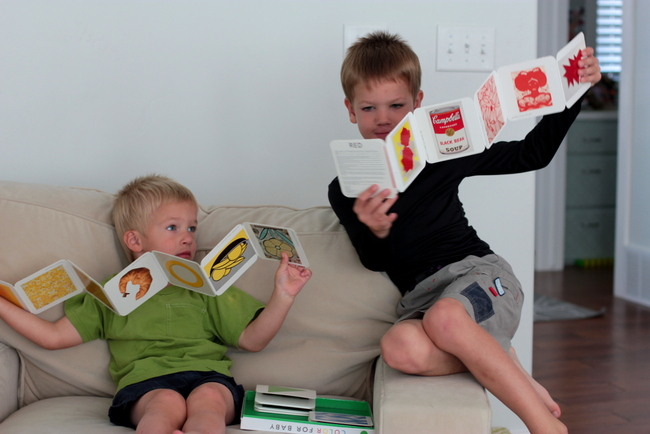 I didn't think my older two boys would be that interested, but Gus sat down next to Linus and picked out all his favorite pieces in each book.
The books/art are organized by color – there's a red book, a yellow book, a green book, and a blue book.
Each has about 12 works of contemporary art and each page includes the name of the work of art and the artist in small letters. It's brilliant.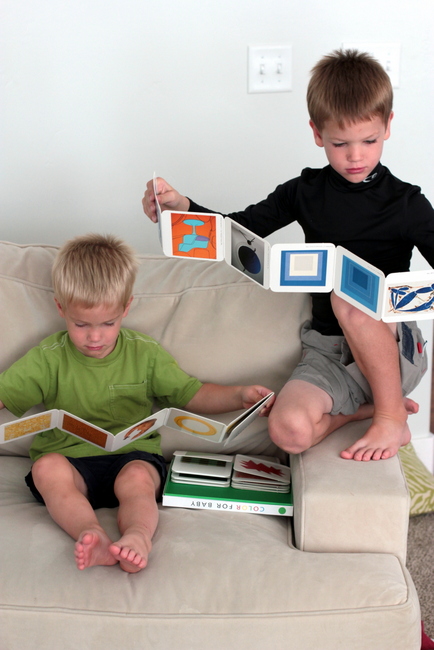 The Fairy-Tale Handbook and Color For Baby are MUST-HAVES for this year's Christmas list. Books are the best kind of gift, and these are the best kinds of books – interactive, educational, and so much fun!
{I received these books free of charge to facilitate this review.}