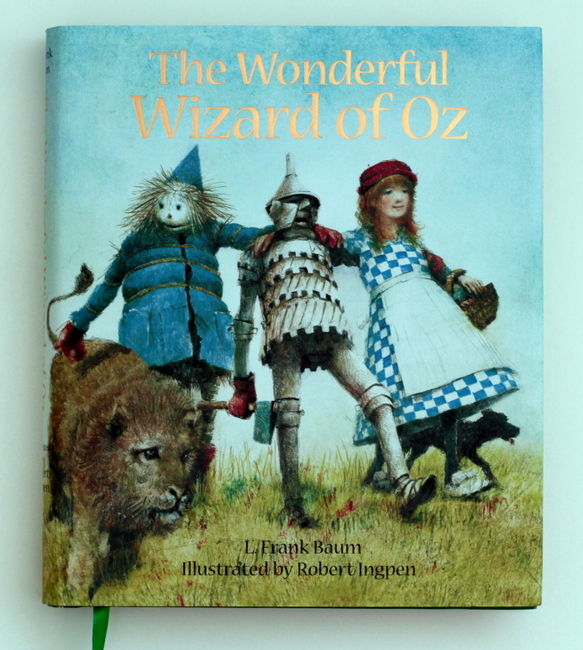 We just finished another  great classic as our nighttime read! The Wonderful Wizard of Oz, also illustrated by Robert Ingpen, our favorite guy.
I have been surprised at how willing and excited my kids are to listen to classic stories – they're definitely more complex and the language is sometimes difficult, especially for little kids! But the stories are truly wonderful and enriching.
We had been putting Linus to bed in his own room and then reading to Gus and Elliot in their shared room but recently Linus has been sneaking out of bed to hear the story too. He's 3 and he loved this book. I'm sure he didn't get everything, but he enjoyed what he did pick up.
It's exciting for my husband and I to share our love of classical literature, especially the well known stories for children, with our own kids.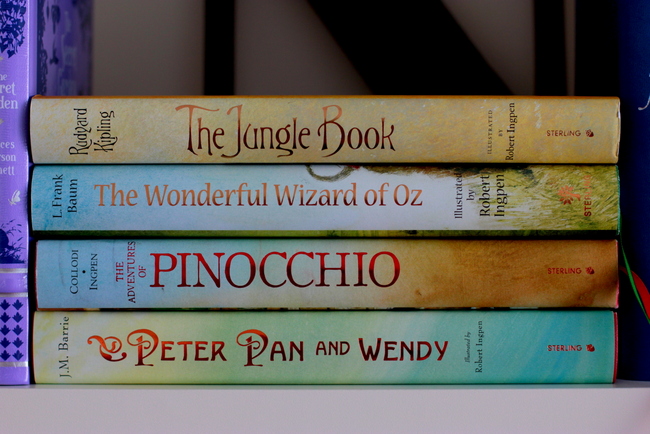 Reading a great book together  is wonderful, but when that book is also beautiful? So much better. We've now finished Pinocchio and The Wonderful Wizard of Oz – we're on The Jungle Book now. We listened to Just So Stories in audiobook format a while ago so our kids are familiar with Kipling's style AND they're familiar with some aspects of The Jungle Book from the Disney movie, so this one has been really fun and enjoyable for us all.
Here's a little family secret: Sometimes my husband and I fight over who gets to read to the kids :)

After we finished the book I gave Elliot and Gus a huge piece of paper and asked them to draw a picture of all their favorite things from the book. They did a great job! Gus insisted on drawing his entire picture in "Emerald" green. He labeled all his pictures – his spelling is very creative.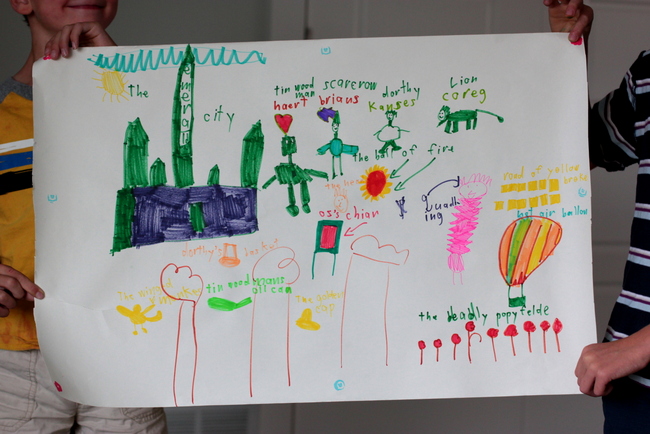 Linus loves to draw and his spelling is still creative, although not as thoroughly as Gus. I love it!
I find that having my kids draw pictures of what they remember from a story helps them retain more and understand better what's going on. Drawing is a great enrichment for any book.
Have you read The Wonderful Wizard of Oz? Considered reading it to your kids? We give it two thumbs up!