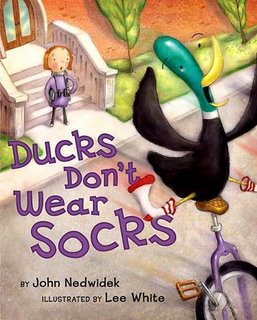 Ducks Don't Wear Socks, by John Nedwidek, is another fun and silly book that kids will love about a serious and shy girl who meets an eccentric duck. Throughout the short picture book, the duck does all kinds of silly things and gets Emily to smile and be a little less serious.
Illustrations are a big deal to me, and I love the art work in this book. The pictures are so colorful – I love the style of the art.
You and your kids will love this book!