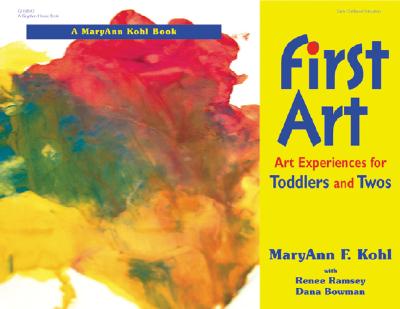 I love idea books, especially idea books for kids. I'm not the most creative person in the world when it comes to entertaining children, and this book book has got some fabulous ideas for easy art projects to do with kids of all ages. Kids art is basically supervised mess making, and what kid doesn't love that!
MaryAnn F. Kohl, the author of First Art, includes recipes for lots of different kinds of goops, play-doughs, paints, beads, and more. Each activity includes a little chart that tells you how much adult preparation/planning is required, if the activity level is quiet or active, what kind of cleanup, if it's a group or individual activity, and if it's best outdoor or indoor. This book is very organized so each activity is easy to plan and execute.
We have done several of the projects in this book, and I'll be posting about them sometime soon! Check this book out!