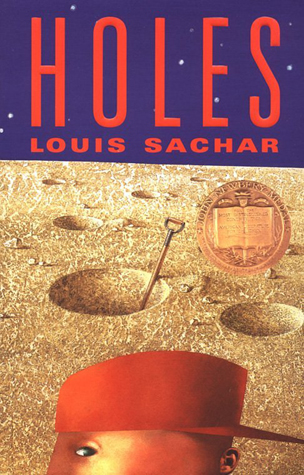 I'm always on the lookout for great books for boys, and this is a winner. I remember hearing lots of good things about this book years ago but I'd never read it until now, and it is a great story with some great lessons.
If you don't know, the story is about a boy named Stanley Yelnats who is accused of a crime he didn't commit and sent to a camp for delinquent boys. He makes some friends and enemies, grows up a little bit, saves a life, and figures out a mystery that makes his family rich!
The movie is also pretty good – clean and family friendly, and something boys will enjoy. I'm hoping to have girls someday (finding good books for girls seems lots easier…) but until then, I'm on the lookout for all things boy!
What are some of your favorite books for boys???