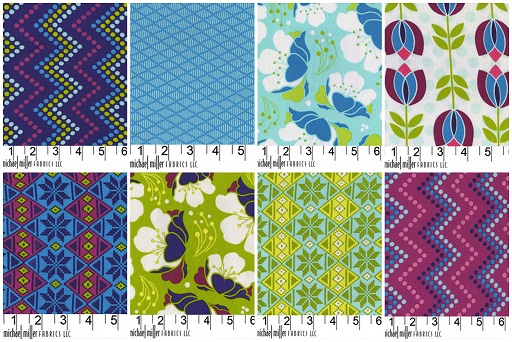 Time for boy's shirt pattern #2: Simplicity 9499. This time I used that beautiful blue Nordic Diamond print from Michael Miller's new knit collection with a solid grey and it's perfect! I made it a little big so it should fit him for next school year.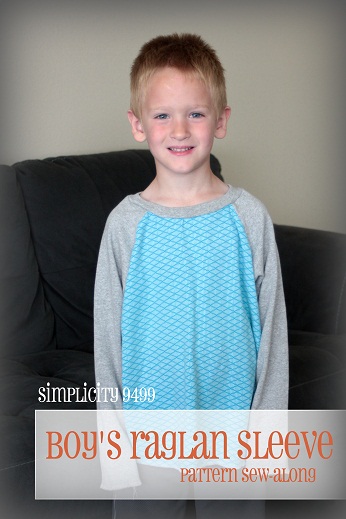 Project: Boy's long sleeved raglan t-shirt
MATERIALS & SUPPLIES
Simplicity 9499
knit fabric (see pattern envelope for yardage)
ball point needle
walking foot
standard sewing supplies
**Use 5/8″ seam allowance unless otherwise instructed
INSTRUCTIONS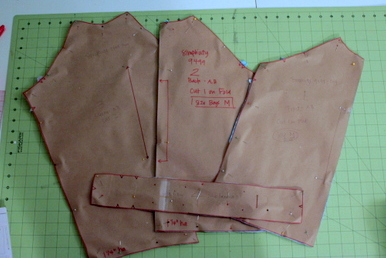 I thought tracing the size I wanted to use to preserve the original pattern was a good idea. Turns out it wasn't. This took me at least 30 minutes, maybe closer to an hour and for $1 each I could have purchased all the sizes I would ever use.
1. Cut out the pattern – the front and back pieces are on the fold. Make sure the grain line on the pattern is parallel to the selvage edge of the fabric and mark all the dots, notches, etc.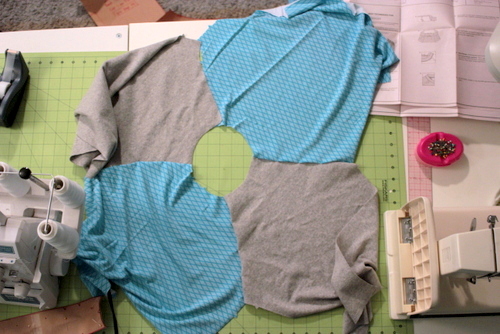 2. Sew the sleeves to the front and back pieces – you'll have 4 seams.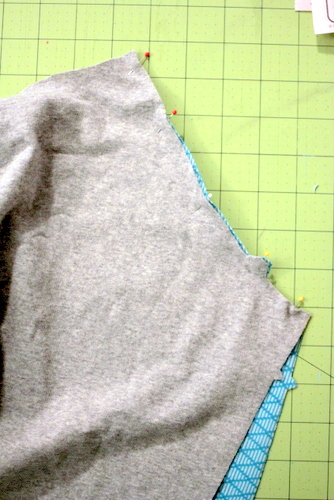 Make sure you line the front of the sleeve up with the shirt front (match single notches) and the shirt back to the sleeve back (double notches). The shirt back is pictured – see the double notch?
Sew using a stretch stitch and ball point needle.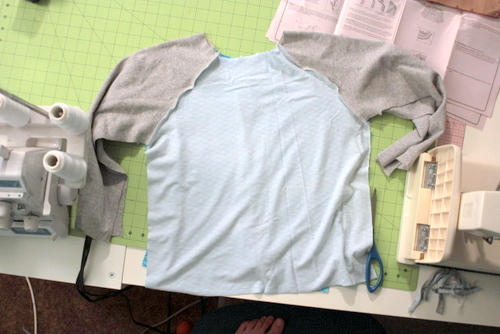 3. Serge the seam allowances, cutting off as much excess fabric as possible.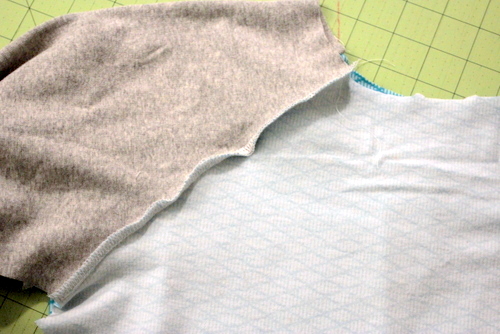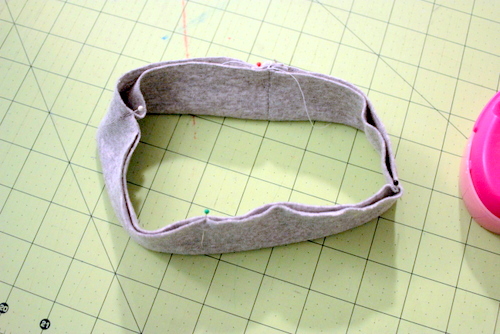 4. Sew the neck band piece into a tube and fold in half, wrong sides together with the seam touching. Check fit – slide over your child's head, it should fit snugly around their head.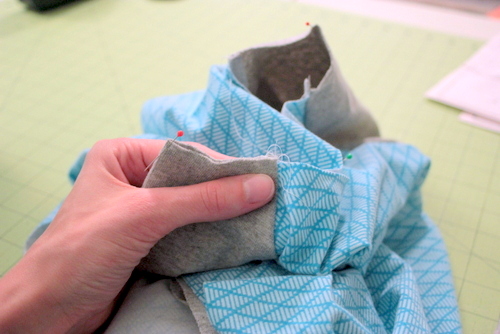 5. Divide neck band and shirt neck into fourths.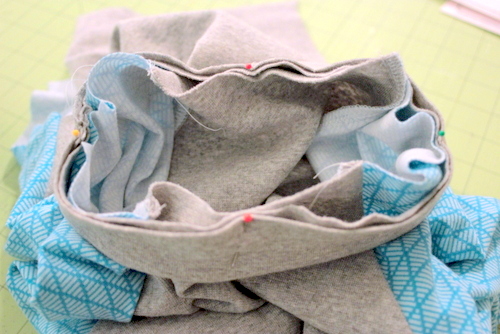 6. Match marks and pin together with the neck band on the right side of the shirt. Sew using a straight stitch first with a 1/4″ seam, stretching only the neck band piece to make it the same length as the shirt neck. When you have it just right, go over the stitching line with a stretch stitch.
7. Hem sleeves and waist. I actually just serged the edges and left them as is. Do whatever suits you!
Shirt #3 coming soon!