Two of you fabulous readers left great comments on last Thursday's post about making color/shape flash cards.
Kellie suggested getting paint chips from a home improvement store to use as color flash cards. The Mickey Mouse shaped ones are even more fun for the kids, and they're free!
Annette says she cuts out shapes by hand and then stores each shape in its own envelope with the shape traced on the front so it's like a matching/puzzle game.
Here are some other fun projects using paint chips:

from OhDeeDoh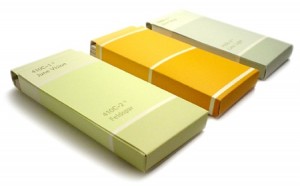 from Tree Hugger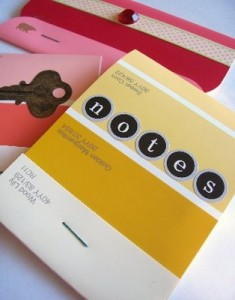 from Whimsy-Girl