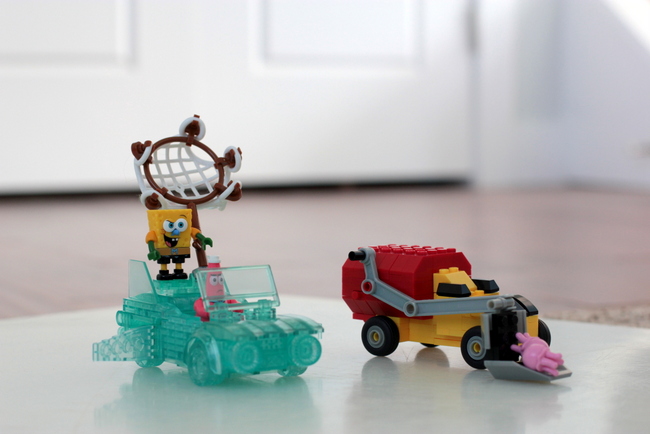 We've been building again! This time the Invisible Boatmobile Rescue set from MegaBloks and, as usual, there are some really unique elements to this set that we've never seen before in any of our other sets.
This set includes a buildable bobCAT vehicle complete with a jellyfish catapult. See it in action below: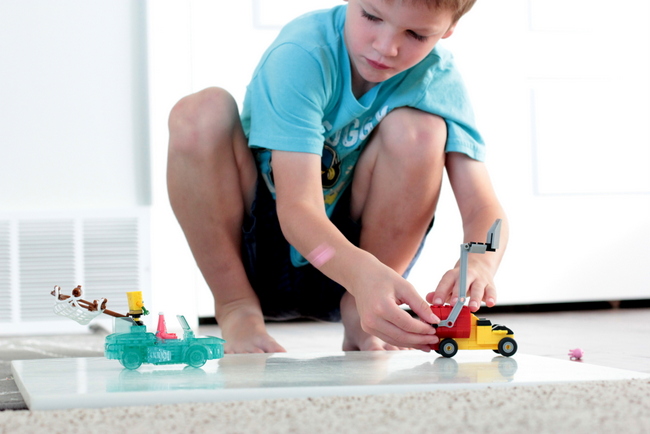 That blurry pink blob is one of the jellyfish being launched through the air by the bobCAT, right at the Spongebob and Patrick in the Invisible Boatmobile. The Boatmobile has a  rubbery net, perfect for catching those rubbery jellyfish. Gus was at it for…a while and he eventually caught one in the net. It takes practice and patience. Sometimes Spongebob and Patrick aren't very helpful…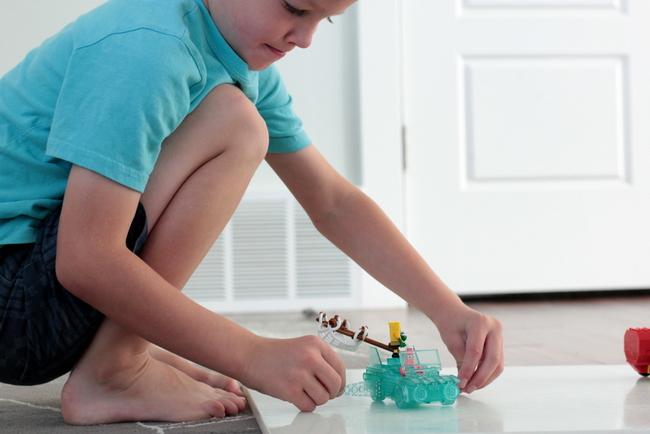 The Boatmobile is entirely made up of translucent blocks which give it this really cool underwater/invisible look.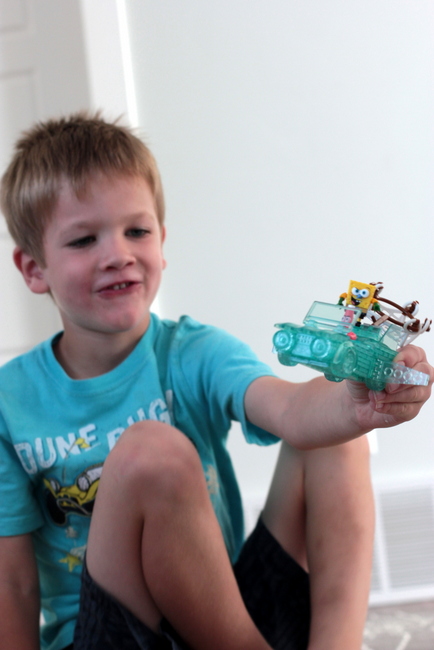 My kids also like to pretend it's the flying car from Harry Potter since it has wings AND kind of looks like the car in the movie. We've gotten a lot of use out of this car and had tons of fun pretending with it.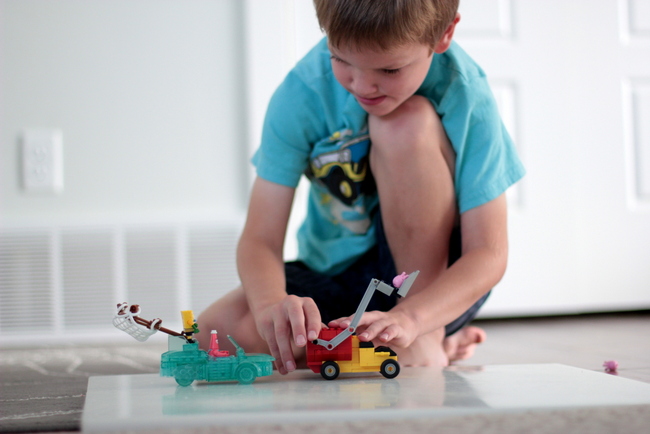 More practice…
The set comes with 337 pieces and 3 figures (Plankton, SpongeBob, and Patrick) and is geared to kids ages 5+ although Gus, who is 5, had a hard time building this one by himself. The translucent blocks are a little tricky to use and find. He just needed a little more help with this one than usual, which was kind of a nice change. It's nice to still be needed sometimes…The "map" (as my kids call the instruction booklet) is great with large, very detailed pictures so I had no problem helping him figure it out.
Another great MegaBloks builder set to add to our SpongeBob collection. My boys have loved these sets so much, they've added Mr. Krabs' Racer to their Christmas List. We'll see what Santa brings!
What's your favorite SpongeBob set???