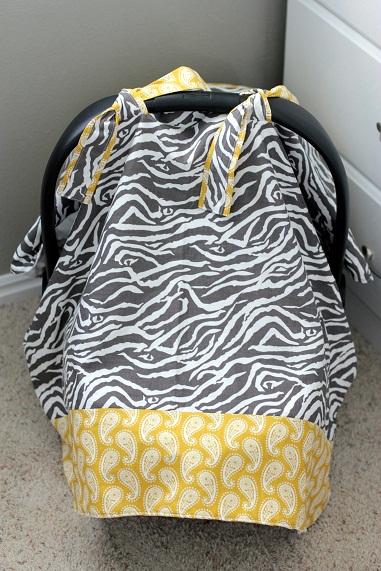 We got a new car seat for baby #3, a Britax Chaperone. My old car seat cover would have worked just fine, but the colors didn't really match. So it wouldn't really have worked just fine.
Zebra stripes and paisleys work much better.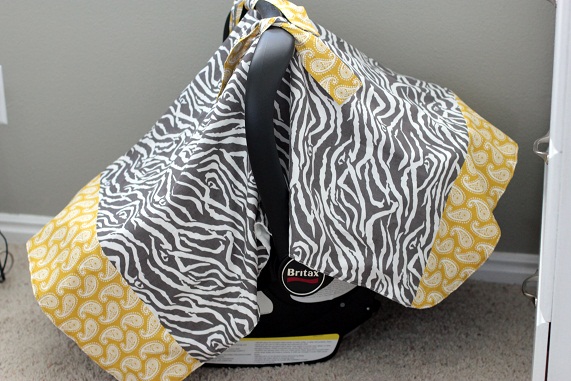 Love. It.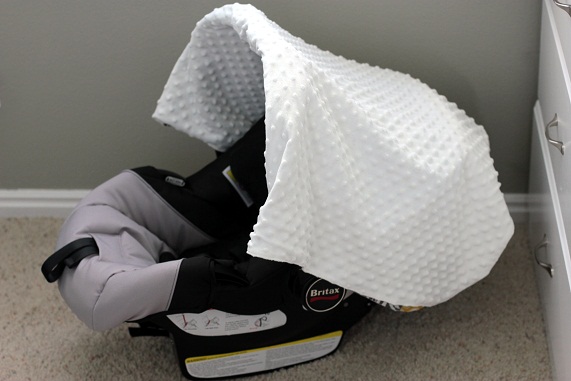 I used minky for the underside to give it a bit more weight and warmth. This baby will be born in August after all, which means he'll spend most of his little months in a cold Utah winter.
And I love minky. It's just so nice and soft.
Here's what you'll need to make a minky car seat cover.
SUPPLIES
1 yard minky
1 1/4 yard coordinating fabric for top (maybe a little more if you're going to piece it together like I did) and straps
INSTRUCTIONS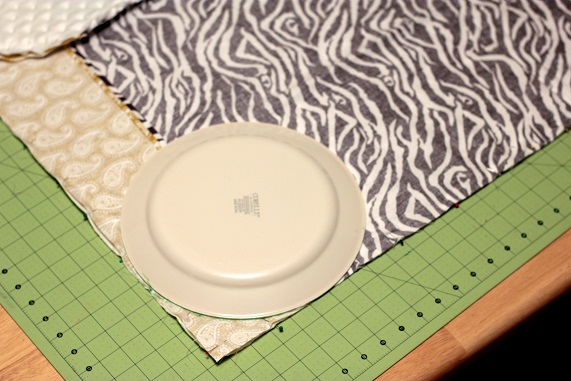 1. Pin the two layers, right sides together and round the edges.  A dinner plate is just right.
2. Sew the two layers together, leaving a 6″ opening for turning.
3. Turn inside out and press edges smooth, pressing under the edges of the opening.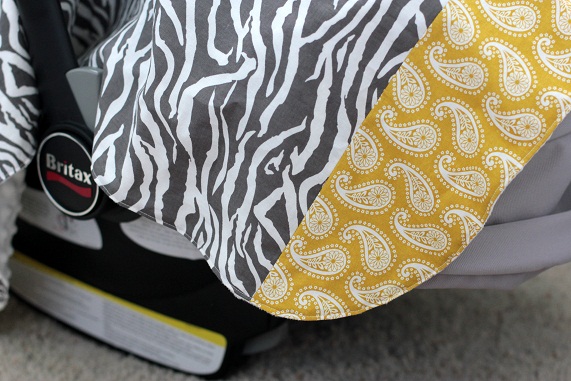 4. Edge stitch around the entire cover, sewing the opening closed.
That it for the main cover part! You didn't really even need a tutorial…
Stay tuned for Part 2: The Straps next week!