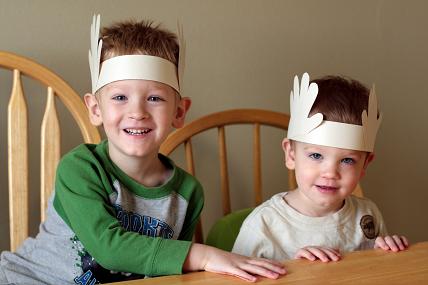 You know your kids would love to make reindeer antlers. Here's what you need: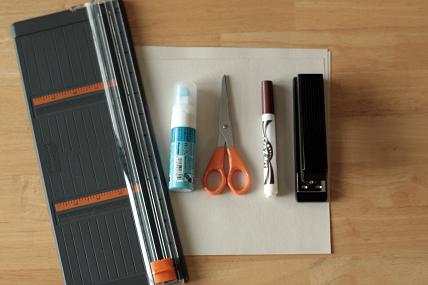 Brown construction paper
stapler or glue
scissors
paper cutter
marker or pen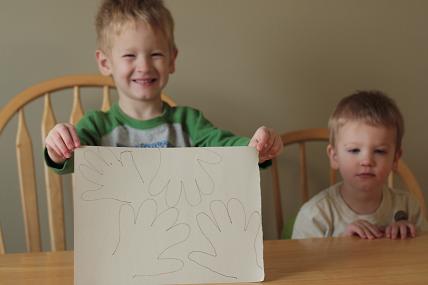 Widely trace both hands onto construction paper and cut out.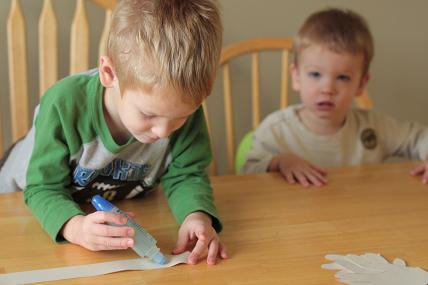 Cut strips of construction paper about 1 1/2″ wide and the length of the paper.
Glue or staple the strips together until you have more than enough to go around your child's head.
Cinch it medium tight around his head and make a mark.
Cut the excess off and glue together to make a tube.
Glue the antlers onto the sides and voila! My boys wore these around ALL OVER TOWN for days. They LOVED them so much they ended up in tatters and we're going to have to make them all over again tomorrow.
Enjoy!