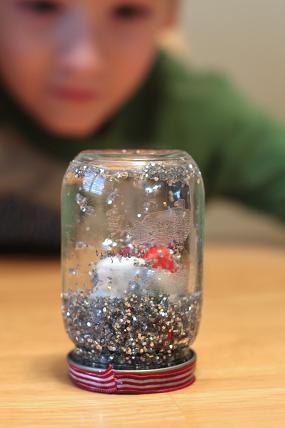 Here's another great toddler Christmas project! Elliot and Gus have both loved all these fun projects, and I'm sure your kids will too.
Here's what you need to make your very own snow globe: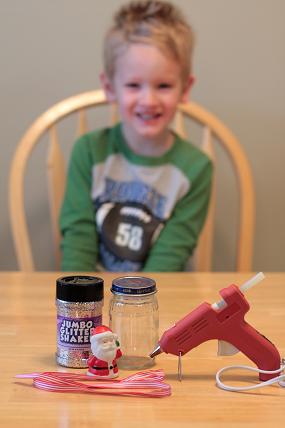 glue gun
baby food jar with lid
glitter
ribbon
small ornament or other Christmas figurine
Glue the ribbon around the rim of the jar lid.
Glue the ornament to the underside of the lid and let dry.
Put some glitter (a little goes a long way) in the jar and fill with water.
After the glue is dry and the ornament is securely stuck to the lid, put the lid on the jar very tightly.
Shake, watch, repeat!