Remember this tumbler quilt?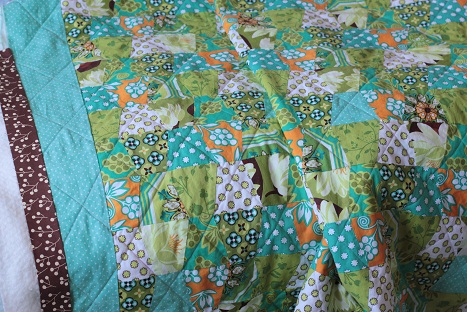 I got it all quilted on my machine, and I'm really happy with how it turned out. I did diagonal straight lines, and with the walking foot it wasn't too bad at all.
But now I need your help! I just can't decide if something more neutral like the brown looks better than the bright orange for the binding.
What do you think???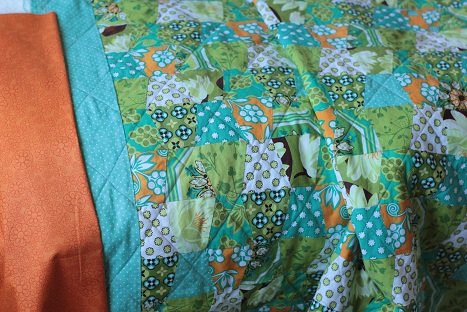 The orange binding would really accentuate the orange throughout the quilt, wouldn't it?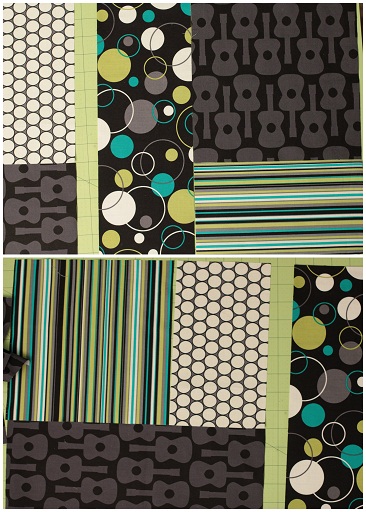 Also, I just got this quilting fabric from Michael Miller to try out. I'm doing a turning 20 design with all these fabrics for my new baby boy, and I LOVE IT. More on that when I'm all finished!
I think I'll try making Pioneer Woman's Knock You Naked Brownies today. Yum.
Happy Wednesday!