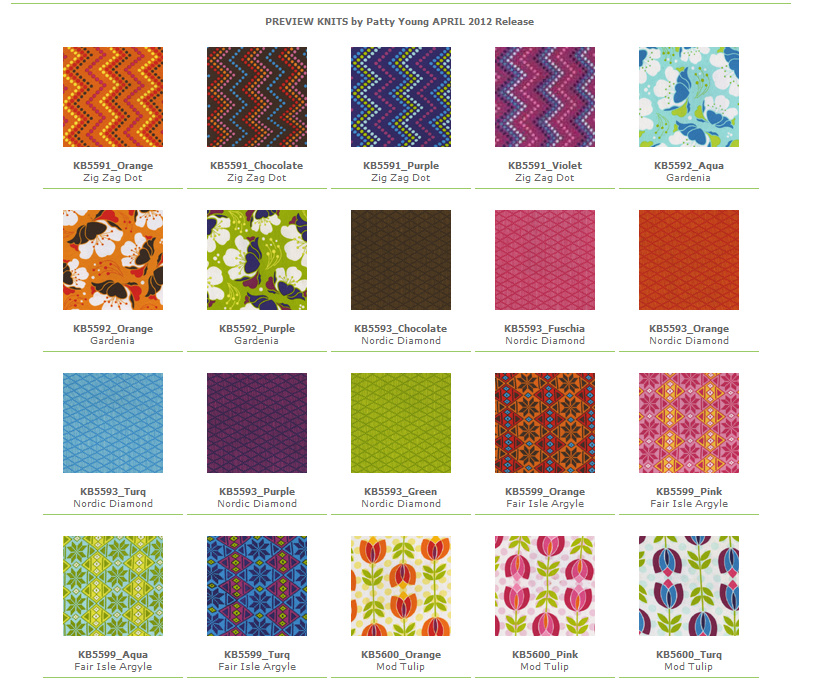 Michael Miller just released a bunch of beautiful new lines, including some new knit fabrics by Patty Young! Lately I have been all about the knits – they're so soft and comfy and … comfy. I love comfy for me, for my kids, it's what I need in my life right now.
I have a little pattern review planned for these bright stretchy pieces – I'm going to use several different shirt patterns and compare them to find my top favorite boy's shirt pattern for future mass production use. I'm always finding knits that need repurposing, so I need a fail-safe favorite pattern. You too? Good.
But first.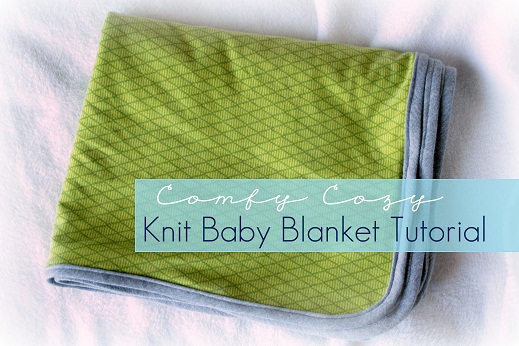 I'm pretty much done with regular woven cotton blankets for babies. Little knit blankies are so much softer, warmer, and as cozy as blankets come. And waay cheaper, easier, and faster than making an a quilt or other kind of crib blanket. Knit blankets are my go-to baby shower gift from this day forward.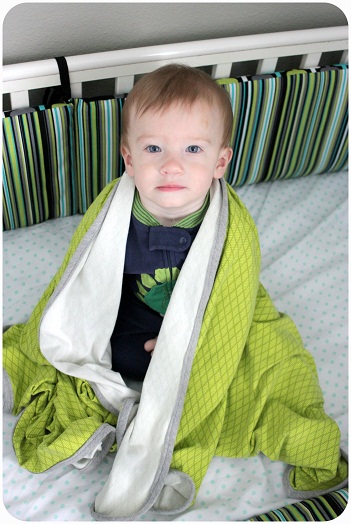 Project: 1 interlock knit baby blanket 36″ x 48″
MATERIALS
**please forgive the atrocious photography and the awful coloring. I blame artificial light in a dungeonous basement in the wee hours of the morning. I hope to have a main level office by the end of the year…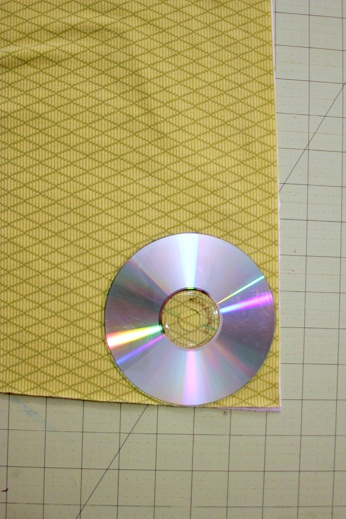 Cut the blanket piece – if you have exactly 1 yard of fabric, straighten the ends and cut 12″ off the width so you end up with a 36″ x 48″ rectangle.
Round the corners (fold in half to do 2 layers at a time) with a CD or plate or whatever you have handy.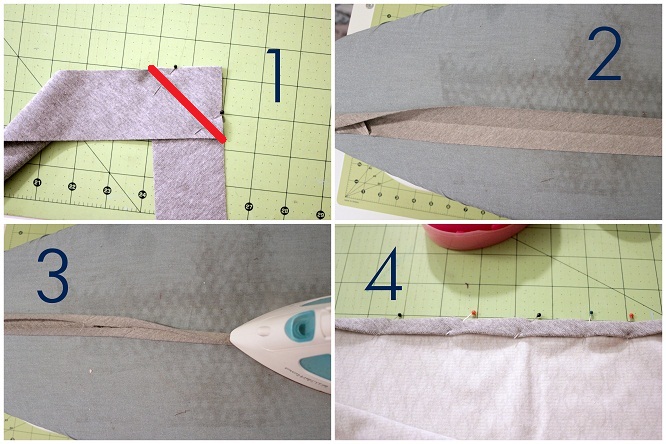 And now for the binding – almost done!
If you choose a rib knit, cut 2″ wide strips of fabric straight across the width of the fabric. If you choose a jersey knit, cut 2″ strips on the bias. I used jersey, but other than the way you cut the strips, all other steps are identical.
You need 170″ of binding in total.
1. Join the binding strips together as shown in step 1 above with right sides together. Pin and sew the seam right where that orange line is at a 45 degree angle to the outside edges of the binding pieces.
Join all the strips together and press the seams open.
2. Press the binding strip in half.
3. Open and press both edges in halfway toward the center and press flat.
4. Pin so the blanket layer is sandwiched in between the binding so the edge of the blanket meets the center fold of the binding. Pin and sew 1/8″ from the inside edge using a walking foot.
That's it! This blanket is so easy to make and sooo comfy cozy!