Well I've been having lots of fun coming up with little samples to demonstrate all the cool features of the Crafter's Companion. Like I said yesterday, there is so much to do, I haven't had time to delve in too deep. Here are three things I've been able to do with the Ultimate Crafter's Companion so far: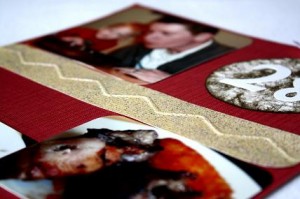 Decorative embossing with the embossing boards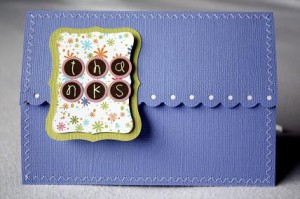 Card making – this is my first ever gatefold card. I've always loved this style but have never had the ambition to do it myself. It was so easy with this tool because the score lines are labeled so you know where to score for each different kind of card. You can do a basic half fold, tri-fold, slimline, accordion, jump-up, popout, or K-card.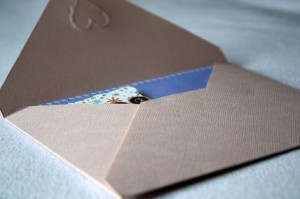 And the envelope maker is probably my favorite. The instruction booklet has measurements and directions for making 12 different standard sized envelopes – what more could you need? I can't wait to make envelopes with pretty paper to match my card. This is going to brighten my postman's day so much!
This weekend I'm going to get busy making bows and boxes! If you're only interested in one or two aspects of the Ultimate Crafter's Companion, you can buy just the envelope maker or the score or embossing boards.  Happy crafting!
{photo taken with the Canon Digital Rebel XSi}