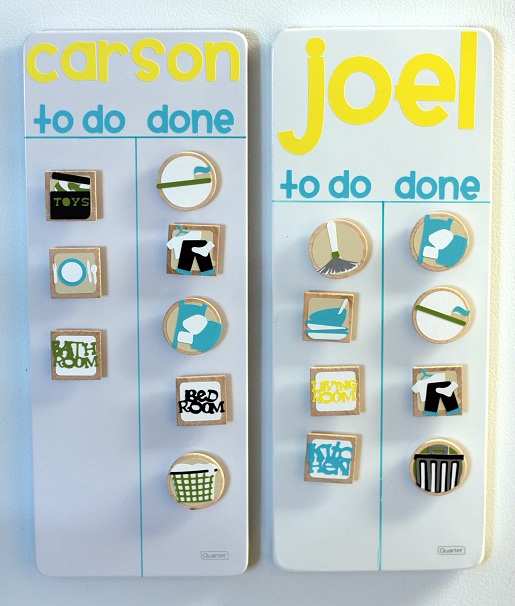 I am not good at chores. Or getting my kids to do chores…
But I think these charts will help remind us and make it kind of fun (at least at first…).
I've seen tons of chore chart ideas on Pinterest (like this one that inspired mine) and almost bought the makings for one, but I decided I needed to make my own to be able to update as we have more children and as they get older and have different chores.
And whaddayaknow, Cricut has a Chore Chart cartridge! It's one of the Lite carts, so it's a little less expensive, but it's totally perfect! And I love how each chore is represented with a picture only so my pre-reader kids still know what their jobs are!
I got the white boards from Walmart ($3.97 each), the vinyl (by the foot) and the wooden pieces from Roberts, and I drew the dividing lines with a blue Sharpie. I probably spent under $20 for both and I have plenty of vinyl and wood pieces left over to make more.
Hopefully this will help us all live a little cleaner!