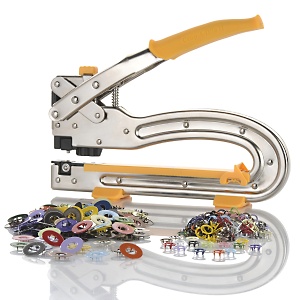 I have so many favorite tools – this is another, the Crop-A-Dile Big Bite II by We R Memory Keepers. I love this thing – it makes incorporating brads and eyelets into my scrapbook pages and cards soooo easy. Here are some things that make this tool an essential:
1. It punches two different sized holes – 1/8″ and 3/16″. That pretty much takes care of any hole you'll ever need to punch for a little embellishment!
2. It sets eyelets, snaps, and gromlets/grommets.
3. It has a 6″ reach, which means you can punch a whole anywhere you want on a 12×12 piece of paper rather than just along the edge.
4. It is strong! You can use the Big Bite to punch through paper, of course, but also leather, fabric, plastic, thin tin, chipboard and lots more. Think of the possibilities…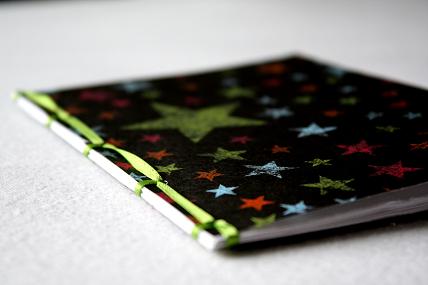 Because the Big Bite is strong, I realized I can use it to make the little Japanese Stab books I wrote a tutorial about awhile ago. This tool saves me about 5 minutes because I can punch a small enough hole through all the layers at once rather than doing it with an awl. It's wonderful!
I'm sure there are many more applications I will discover in the future! For now, I love it for eyelets especially…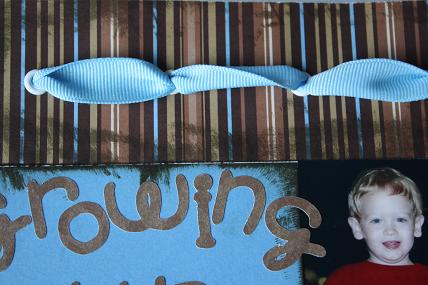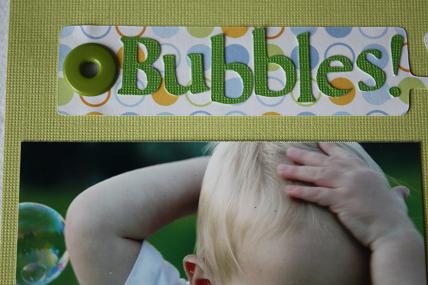 The Big Bite II really does open up tons of possibilities for embellishing all sorts of craft projects. You can get it at Roberts Arts & Crafts…
{Photos taken with the Canon Rebel XSi}