I had just enough fabric left over from my car seat cover to make a diaper clutch! Here's how to do it:
Supplies
1/3 yard each of 2 coordinating fabrics (if either of the prints is directional, you'll need 5/8 and you'll have tons of fabric left over. Non-directional fabric is best for this project.)
1″ wide velcro
rotary mat, ruler, and cutter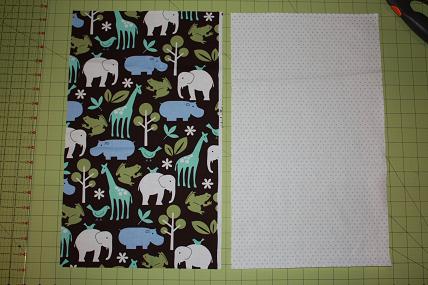 1. Cut 2 rectangles measuring 10.5″ x 17.5″.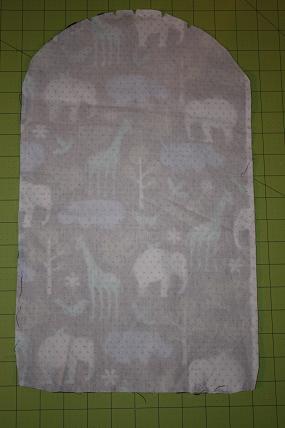 2. Starting about 3.5″ inches down from the top, round the top edge. (You could use a a large plate or fold the fabric in half lengthwise and draw a rounded cutting line. Just make sure the roundness is uniform.)
3. Sew the two pieces, right sides together, leaving a 2″ space to turn.
4. Notch the rounded edge. Trim the 2 square corners.
5. Turn right side out. Press seams and edgestitch all the way around.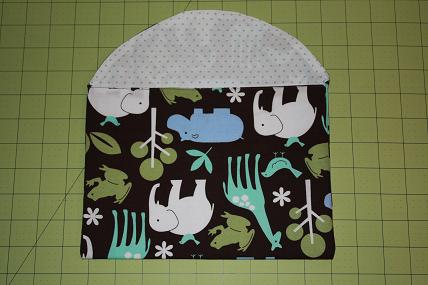 6. Fold the bottom up to where the curve starts to create the pocket and sew up the 2 sides.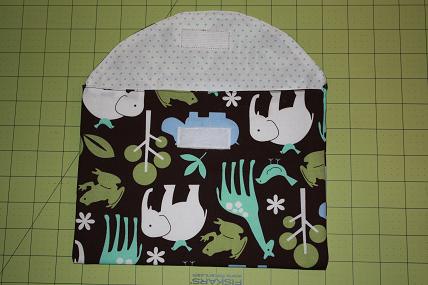 7. Pin velcro in place and sew.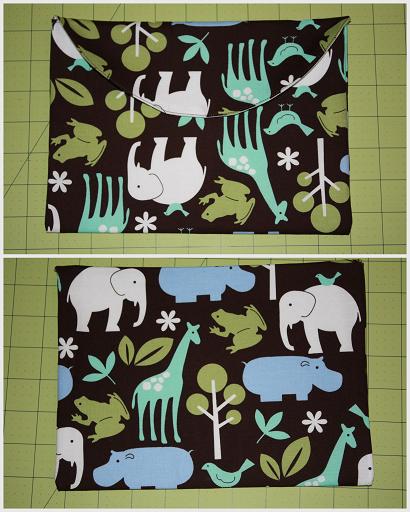 Finished! I made this clutch a little bit bigger than I usually see them because I have to carry around 2 sizes of diapers plus wipes. This is a good size and holds 5 or 6 diapers and a mostly empty container of wipes.
This is another great baby gift! Enjoy!