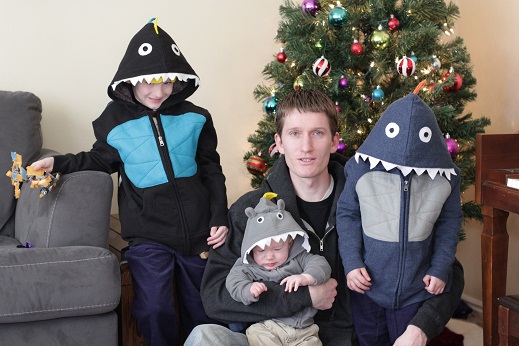 My favorite handmade Christmas gift from last 2011 was these dinosaur hoodies – aren't they adorable!!! My sister gave me the idea – a friend of hers made them for her kids' Halloween costumes, and I thought they'd be fun for all winter long. They were so easy and inexpensive to make. Here's how:
MATERIALS
zip-up hoodie
felt in lots of colors
INSTRUCTIONS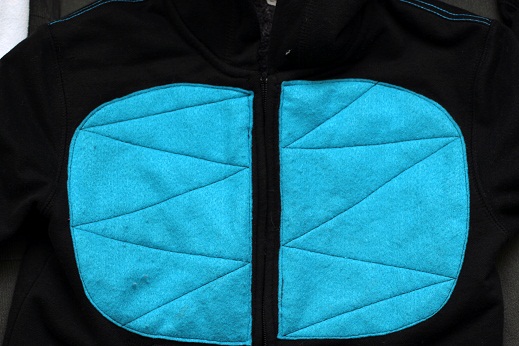 1. Cut two roundish pieces of felt for the chest – I cut mine large enough to fill the entire space between the neckline, arm line, and pockets. Edge stitch the felt down and then sew a fun design over the top – zigzags, hearts, etc.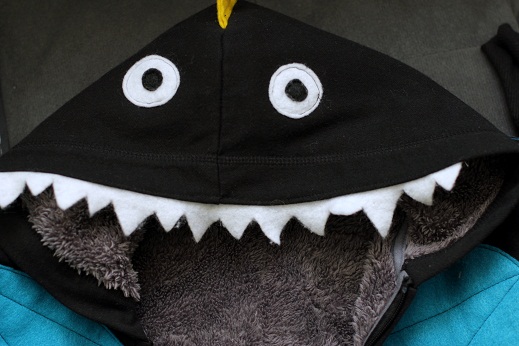 2. Cut and sew on two eyes and a strip of teeth from felt.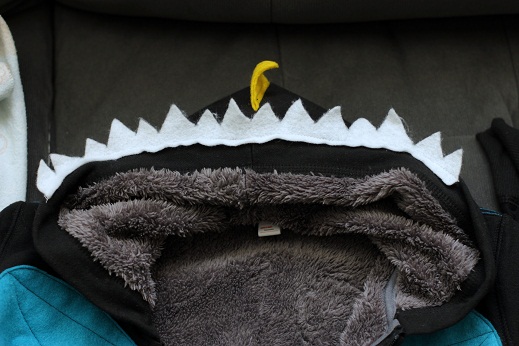 For the teeth, cut jagged lines and leave some extra along the straight edge to give you enough room to sew it onto the inside edge of the hood (the wrong side).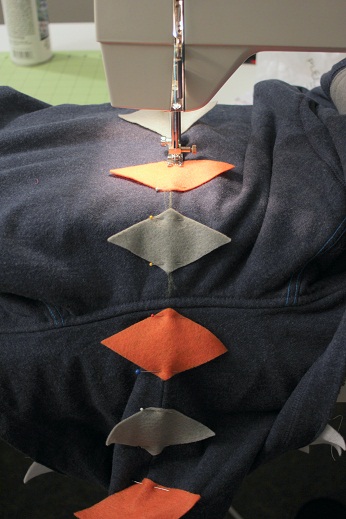 3. Cut a bunch of triangle pieces for the spikes down the back. Cut the triangles on the fold so they are diamond shaped when you open them up.
4. With the triangles open/flat, pin them down the center back of the sweatshirt, starting at the very top of the hood where the crown of your child's head is. Sew a straight line down the center of the triangle/diamond shape, from point to point.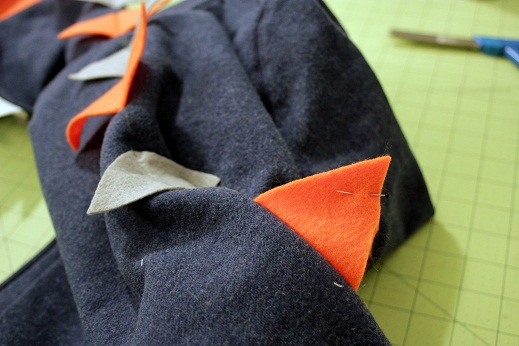 5. Fold the ends of the triangle up and together and pin.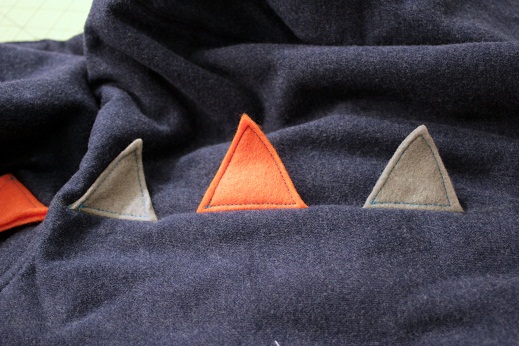 6. Edge stitch all three edges of the triangle together so it looks like you sewed these pieces in an actual seam.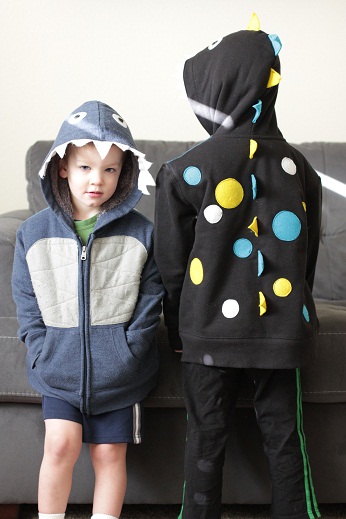 7. Lastly, cut out randomly sized, multi-colored circles (or any shape) and top stitch them to the back.
My boys LOVE these sweatshirts and rarely wear anything else when we go out. We get a handful of comments everywhere we go. Super easy and ADORABLE!