I can always find tons of great clearance clothing deals in every size but the one I wear.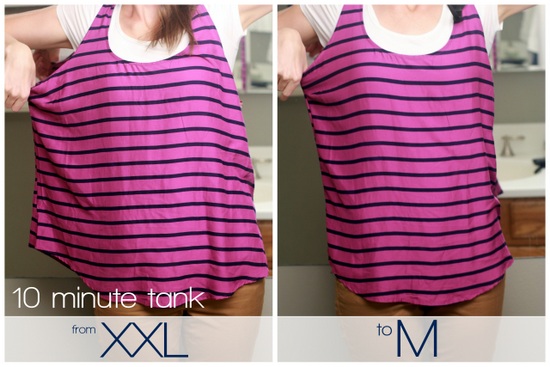 I found this super cute tank at Old Navy for dirt cheap but it was a size XXL. I bought it anyway, thinking maybe I could resize it aaaand Project: Success!!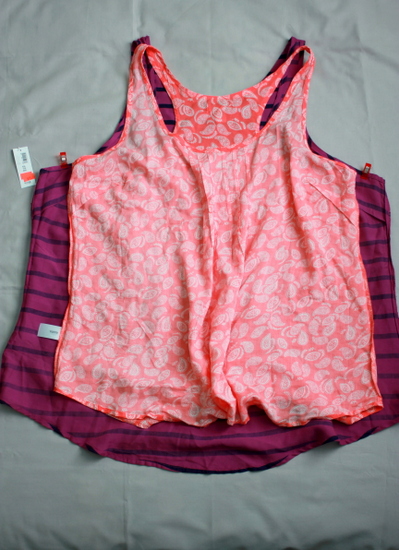 I found another tank that fits and laid the too big one out with the right size on top. I made sure the seam was flat on the table – there is lots of excess fabric in the front cause that's the style, just make sure it's flat on the edges next to the seam.
I eyeballed how much I needed to take it in – about 2″ – and drew a line with chalk to follow.
And then I serged a new seam, taking the tank in about 2″ on each side (8″ total decrease) – you could definitely sew the new seam with a sewing machine, trim the excess, and finish the new seam allowance if you don't have a serger.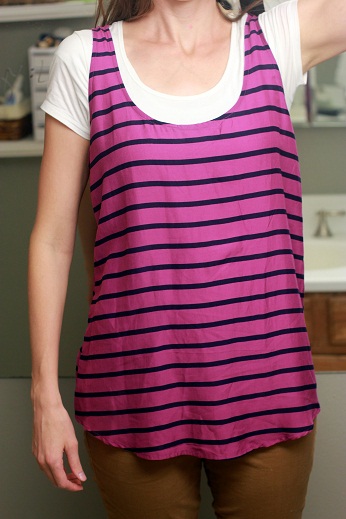 I love this tank and now it's a perfect size Medium for a super clearance price!