This is one project on my Baby To-Do list that I haven't gotten to yet, so I can't give you my own tutorial. Basically, I'm waiting to find fabric cheap enough to make it worth my while…or fabric I like enough to pay more for.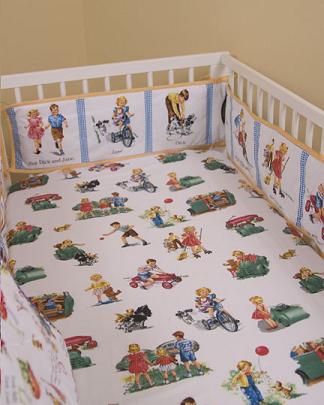 My two favorite tutorials come from J Caroline Creative (Dick and Jane crib set) and from Make Baby Stuff (Crib Sheet Pattern).
Both of these websites have tons of great tutorials, so enjoy browsing! I'll let you know how my own fitted sheet works out…
Other Vanilla Joy Crib Bedding Tutorials
P.S. You also might be interested in learning how to fold a fitted sheet. Click the link to watch a quick video I made to show you how.