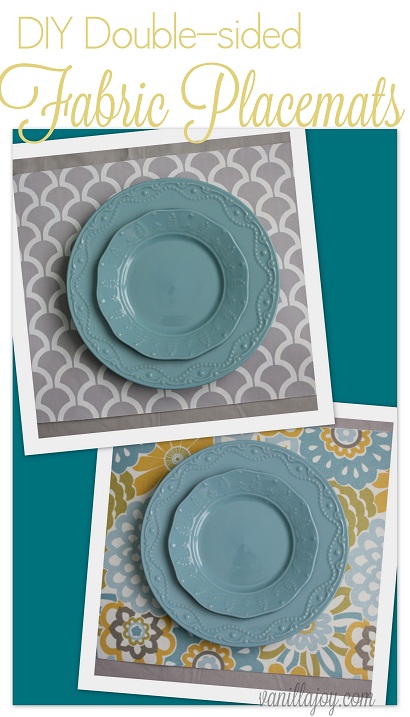 Well, I've been wanting to make my own custom fabric placemats for a looong time and finally found the perfect fabric! Because of our messy little eaters, I laminated the fabric to make it stain-proof and easy to clean.
I used Michael Miller's new Bekko home dec line (Slate Billow  – available this month!) and another print I've been saving for something special.
INSTRUCTIONS
1. Cut 2 pieces of coordinating fabric, 14″ x 18″ .
2. Iron a layer of HeatNBond to the wrong side of one layer, let cool, peel off the paper backing, and iron the other layer on top, wrong sides together.
3. Round the corners.
4. Laminate and trim 1/4″ away from the fabric edge.
Two sets of custom placemats! Eat up!!!