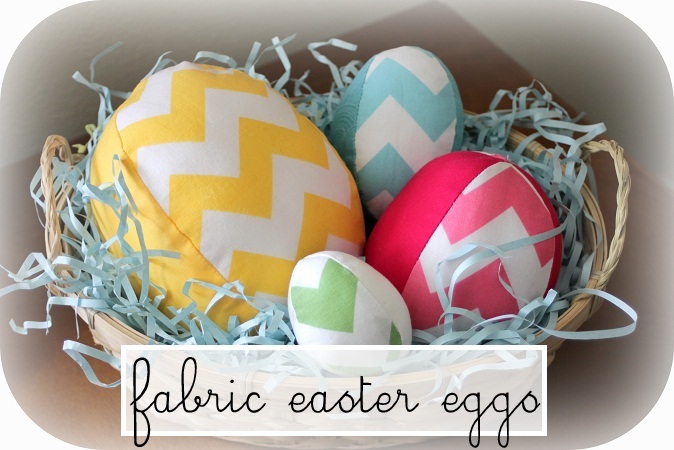 Maybe it's because Easter is a moving holiday, but it always sneaks up on me! This year I decided to finally make some little decorations to help it feel more like Easter, and these adorable fabric Easter eggs were the first project on the list!
I used Retro Mama's pattern (get the free pattern here) and enlarged it to make some eggs of different sizes. (I scanned her pattern and then zoomed in several different times and printed off the zoomed versions to make 3 gradually larger patterns. Her pattern proportions are perfect and I wanted to preserve them and scanning was the easiest way.)
I used that Riley Blake Chevron fabric which comes in great Easter colors and is just so springy and happy.
Happy Easter!