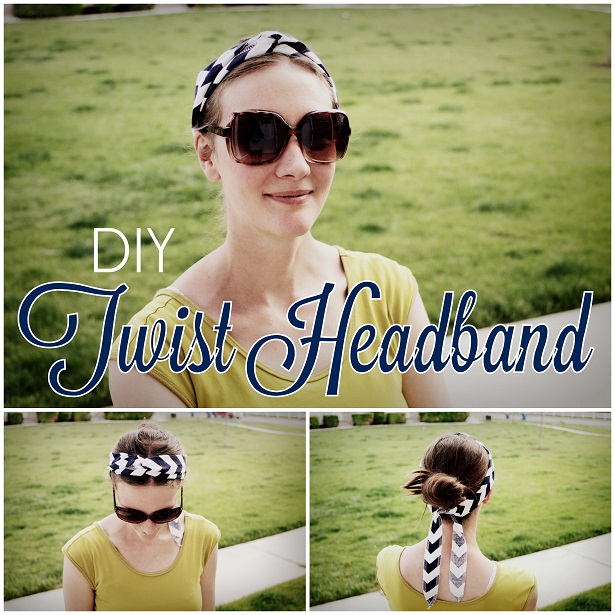 These days my mornings get started way to fast for me to even think about doing something interesting with my hair. So pony tail it is on most days, but that's nothing a twisty headband can't fix!
SUPPLIES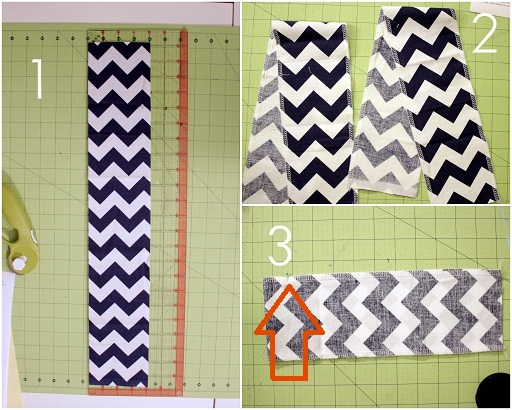 1. Cut 2 rectangles of fabric (22″ x 4″).
2. Serge (or finish edges some other way) the long edges on both pieces.
3. Fold in half so the short ends are together and sew 1/4″ seam along one long edge – begin sewing 1.5″ from the folded edge (where the arrow is pointing).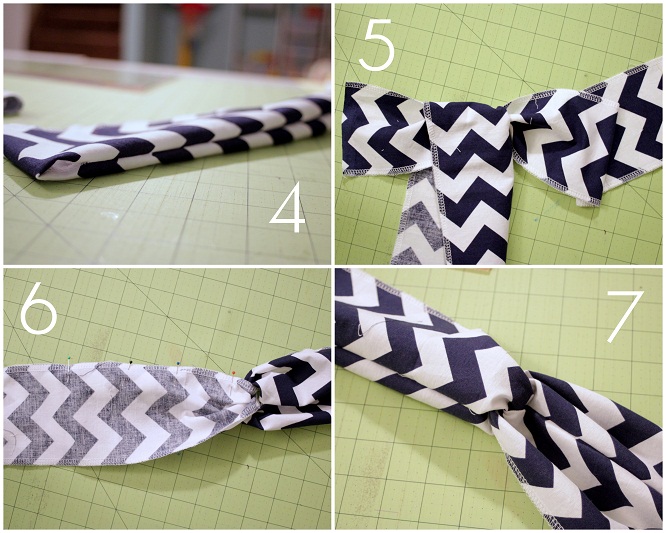 4. Turn right sides out but keep the unsewed portion of the seam tucked inside.
5. Thread the other rectangle strip of fabric through that little opening in the seam. Pull through halfway.
6. Pin the second rectangle piece right sides together and sew 1/4″ seam, stopping about 1.5″ from the end.
7. The two pieces of fabric are now connected in a twisty kind of way. Twist around until you like how it looks and then press the seams open.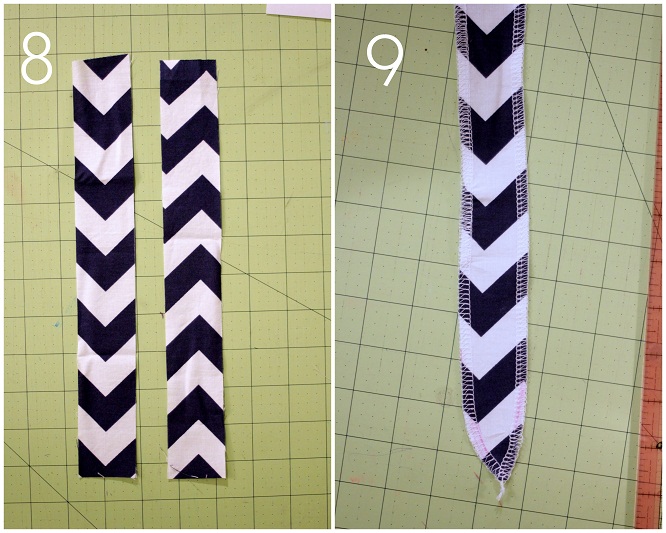 8. Cut two more rectangles for the ties, this time measuring about 11″ x 1.5″.
9. Serge both long edges – as you get toward the bottom, angle in so the bottom of the tie ends in a point.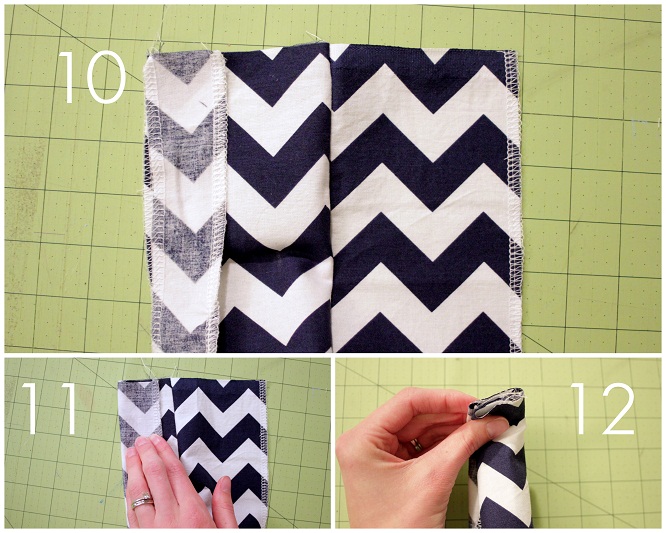 10. Working with one end of the twisty headband and one tie, place the tie and the headband right sides together.
11. Fold the headband around the tie, going back and forth and not around and around.
12. When you get to the end of the headband, make sure the wrapping ends with the right sides of the headband to the outside. The tie should be wrapped up inside. Sew a 1/4″ seam along the end and flip tie end to the outside.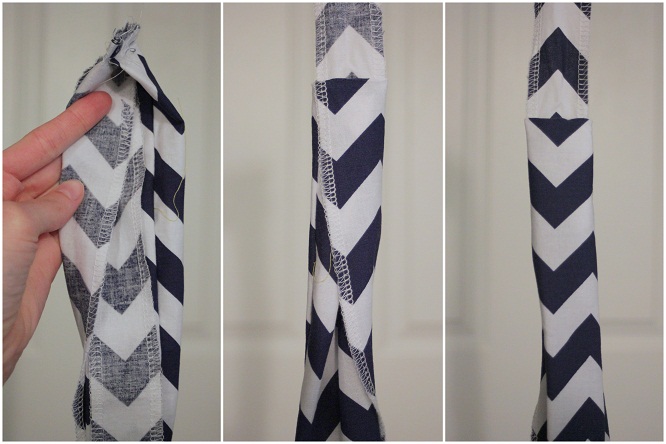 This is what the whole thing should look like inside out, the back of the tie, and the front of the tie. Attaching the tie is difficult to explain, but easy to do. Give it a try, baste the seam first and if it doesn't look quite right, try again. I'll post a video this weekend so you can see how it's done.
That's it! The project can be completed in probably less than 30 minutes and is so summery and cute!