We have a fancy Christmas party to go to next week and I needed some fancy but flat shoes. I think glitter will do the trick.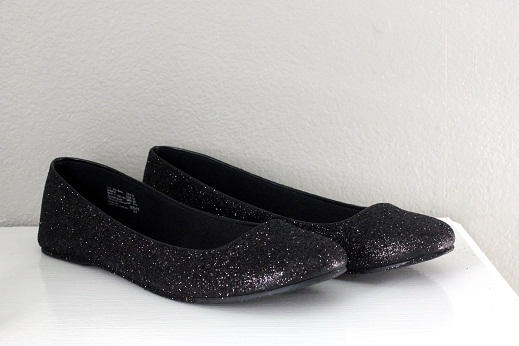 I covered these cheap plain black flats from PayLess with very fine black glitter and I love how they turned out. You could definitely make over thrifted shoes with glitter, and how adorable (and inexpensive) would that be for a little girl!
Here's how to make glitter shoes:
SUPPLIES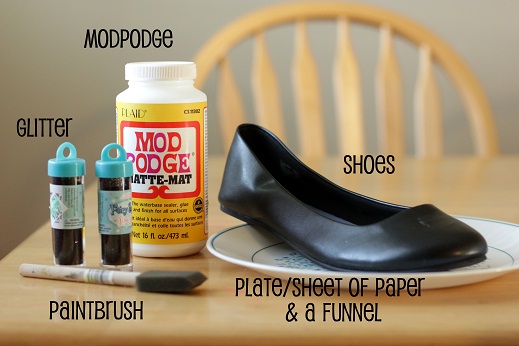 INSTRUCTIONS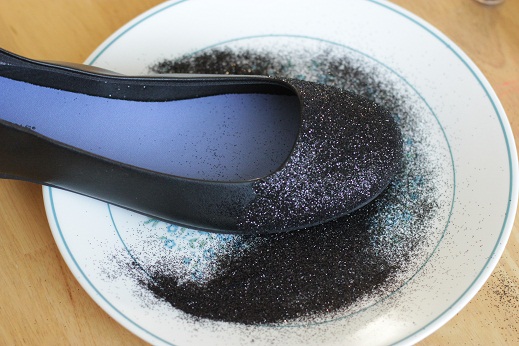 Cover the shoe with glue and glitter doing small sections at a time to make sure the glue stays wet.
Pour that glitter on reeeaal thick. It's going to make a big mess that your kids will "help" make even bigger.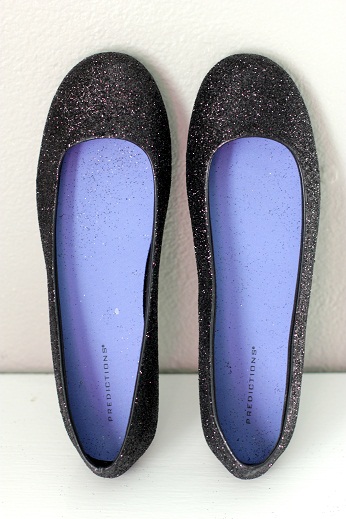 15 minutes later – GLITTER SHOES! Now how to make my hair be fancy…