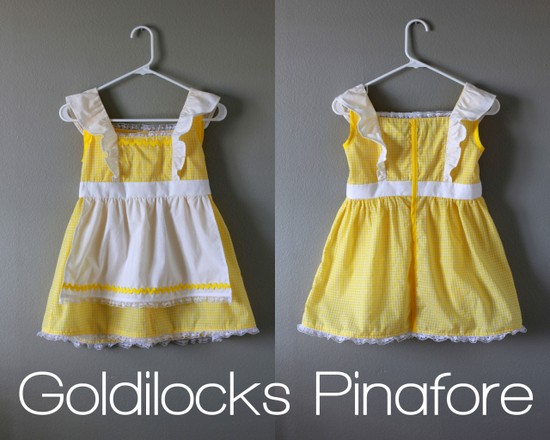 I asked my son's kindergarten teacher if there was anything I could sew for the classroom, as that's my specialty, and she said she would love to have a Goldilocks pinafore for the "Bear's Cottage" rotation.
A dress?!? My pleasure.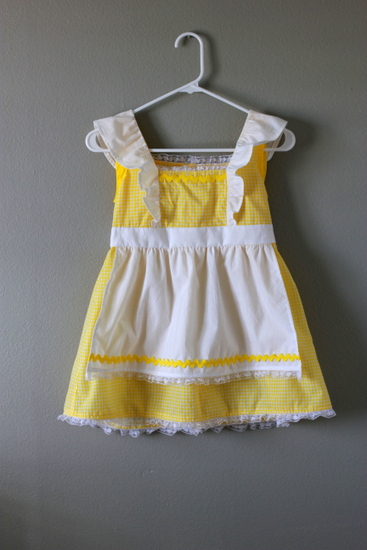 I used McCall's pattern M6187 and made just a few slight changes. The pattern is great and I always prefer using a commercial pattern if at all possible. Tracing stuff I already have is good in a pinch, but it kinda stresses me out and it's hard for someone else to replicate which is kind of the point of a tutorial…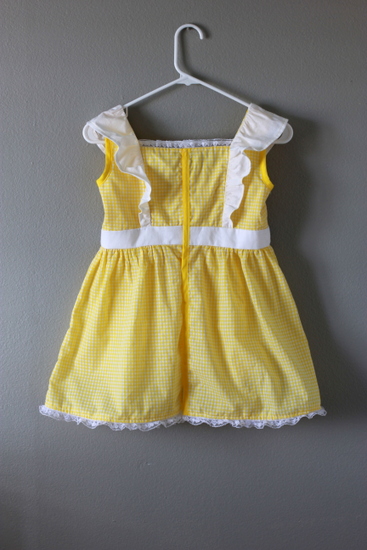 The bodice is self-lined and pretty straight forward to put together. I would say you need intermediate sewing/pattern skills to be successful with this project.
There was supposed to be a tie in the back but I didn't sew it on because tying a bow is a tough skill for a kindergartner…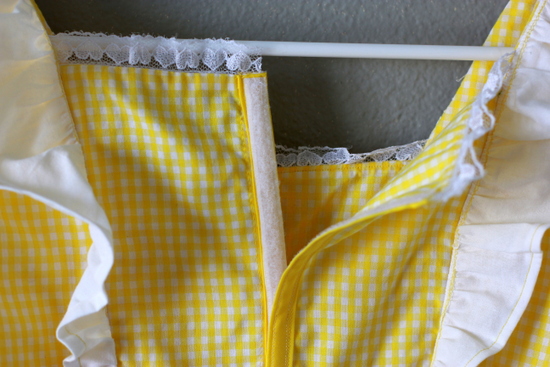 Since it's a costume and the kids will be wearing it over their clothing, so I used velcro instead of doing a zipper and bow. I only added the velcro on the bodice, so from the waist band up. I left the skirt back open.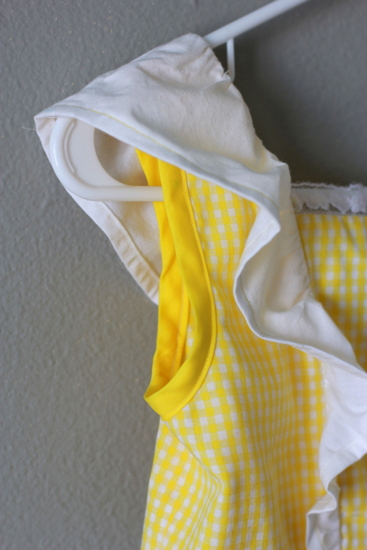 And to hopefully miminize the risk of tearing and to make it more of an apron/pinafore instead of a dress, I left the sleeves completely off and finished the seams with bias tape.
Omitting the zipper, bow, and sleeves made this a much quicker project and one more suited for dress up.
I wish I had a little girl to make this for! It was so precious I was a little sad to part with it, but those little kindergarten girls will love it so much!