I saw this idea on Pinterest and loved it. I had a wall just aching for this project…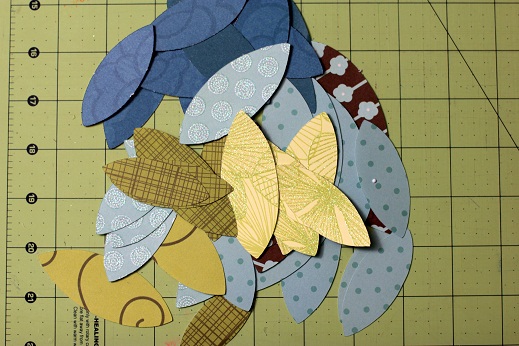 Cut out a zillion leaf shapes with lots of different smallish printed papers. I used blues/greens/browns because that's my color comfort zone. Monochromatic papers work best I think.
I used the Don Juan Cricut cartridge and cut about 18 leaves from each paper – some 2.5″ and some 3″.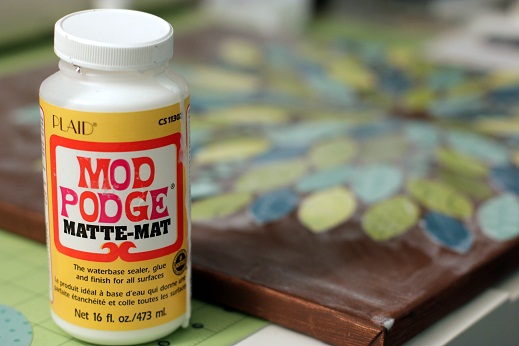 Arrange them on the canvas, glue them down with Mod Podge and then slather the top of the whole thing with lots more Mod Podge.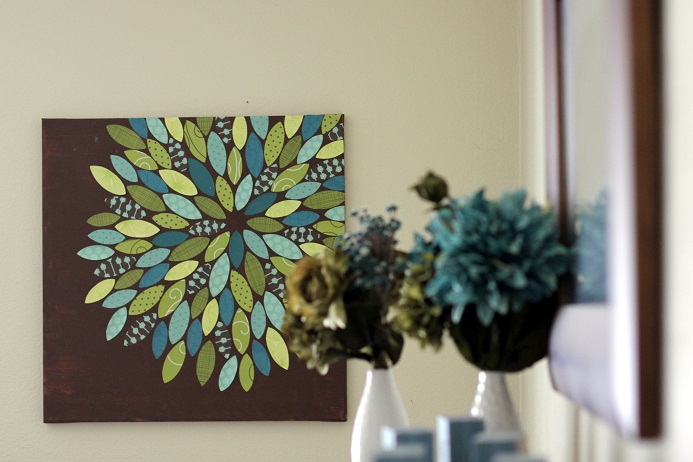 All done! I did it all last night and the glueing didn't take as long as I thought it would. I finished the whole thing while watching The Office reruns.
I'm thinking the square canvas wasn't the best choice – a rectangular one would have looked better I think, but overall I'm thrilled with how it turned out. Love the colors, and I love how that wall isn't so sad and sorry anymore.
Next up – monster makeover in Gus and Elliot's room! Updates to come…
Happy Thursday!