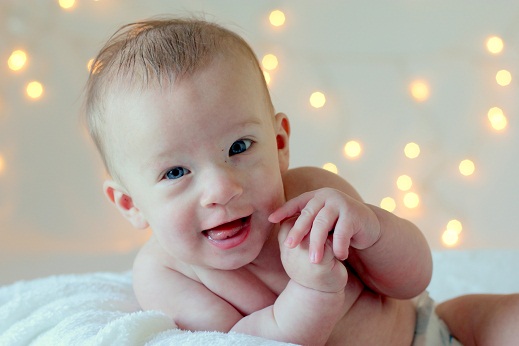 I've been taking monthly photos of Linus, and usually some of all three at the same time…and I got this backdrop idea from my sister.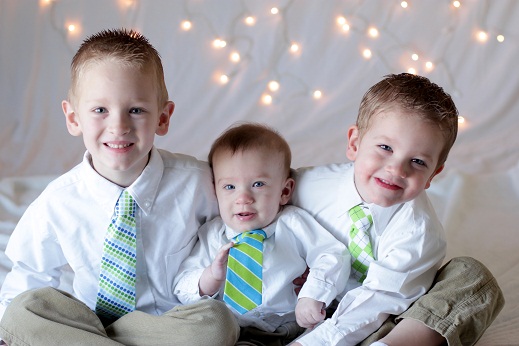 You need:
white sheet
white icicle lights
white fuzzy blanket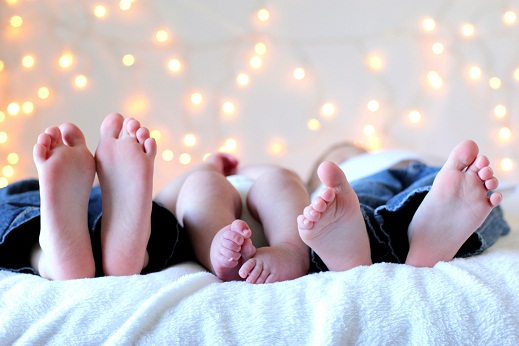 I taped the strings of lights to a sheet and then the whole thing to the wall above our bed – the more lights the better. I should have used several strands instead of just the one. Next time…
Then lay out some kind of fuzzy blanket and snap away!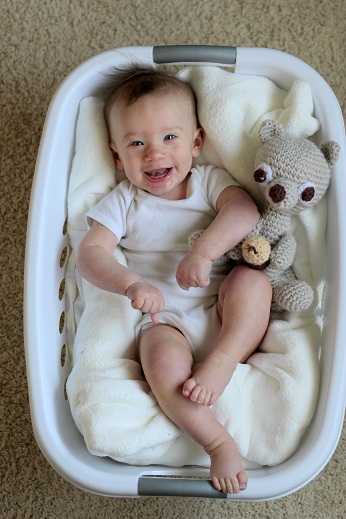 Also, Linus is 5 months! I still feel like I'm constantly walking through sand though, I just can't catch up and get ahead with anything, especially the blog. I hope to be back in full tutorial force soon!
Have a great weekend!