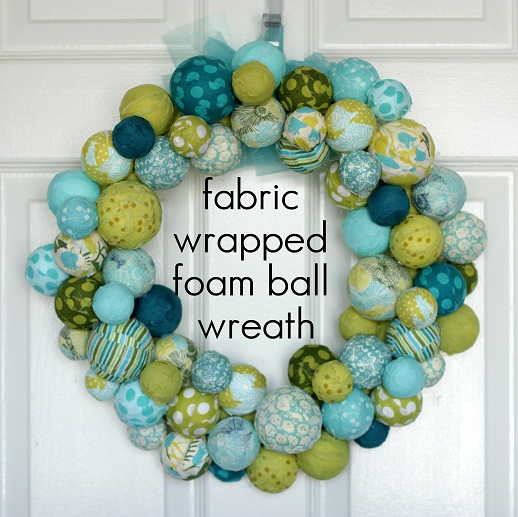 Wreaths did not used to appeal to me AT ALL. But look how cute this is! I have seen some seriously cute wreaths out there lately and I'm totally jumping on the bandwagon.
For my very first wreath, I did a fabric wrapped foam ball variation that is a little expensive to make, but I love how it turned out and the colors match my living room to perfection. Plus I got to use up some of the fabric in my stash, particularly some of my Ta Dots prints, yay!
Here's what you need to make your very own:
MATERIALS
14″ foam wreath
dozens of foam balls (sizes and number depend on personal preference, I used 2 1/2″, 2″, and 1 1/2″)
fabric – 1/3 yard of a dozen-ish prints
fabric glue
paint brush (for glue)
glue gun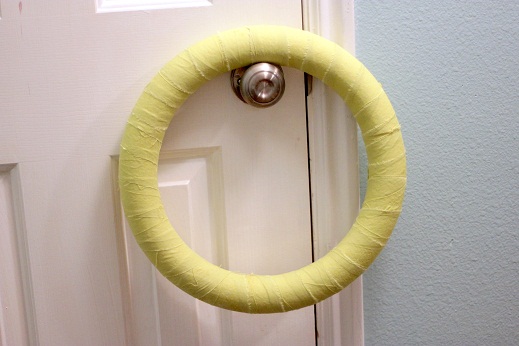 1. Cut or tear strips of one of your prints, about 1-2″ wide, and glue them onto the wreath. I glued the fabric and then wrapped it around the wreath, using as many strips as necessary until I covered it all.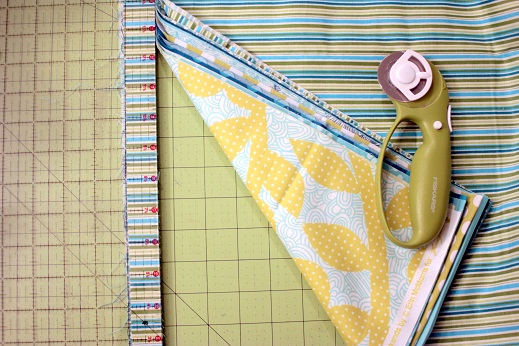 2. Cut or tear 1″ strips of all your other fabric prints to cover the balls with. I started out tearing the fabric, but the strings along the edges gave the wrapped balls a very messy look and it was a little harder to glue, so I eventually cut the strips. Either way works.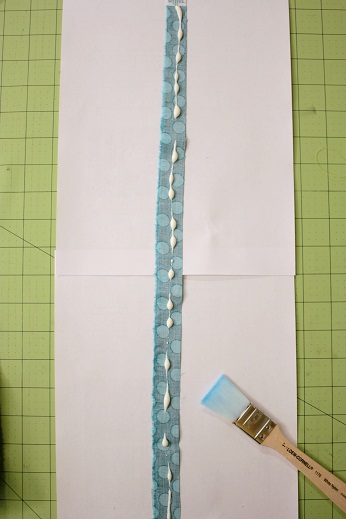 3. Squirt plenty of glue along the strip of fabric and spread it out with a paintbrush. Wrap each strip around a foam ball. Save your scraps and use them for smaller balls.
After you wrap the ball, roll it around in your hands to smooth down the edges.
4. With a hot glue gun, glue the fabric wrapped balls to the wreath, starting with the largest balls. Spread them out evenly and then fill in with the smaller ones. Glue the balls to the wreath and adjacent balls to make it more sturdy.
Hang and enjoy!
I have so many more wreath ideas to try…where am I going to store them all?!?