My sister spent a semester abroad in the Dominican Republic several years ago and she got this recipe for the Dominican beans she ate all the time. We are a bean loving family, mostly pinto, but these are superb with black beans. This is another really quick and easy and delicious meal that could be fancy enough for Valentine's Day. Think Tucanos…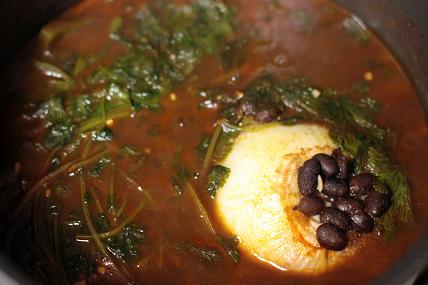 Dominican Beans
In a saucepan, heat up a little olive oil and add several whole cloves of garlic, half a green pepper, and 1/3 of an onion. Don't chop any of this. Add a big spoonful of tomato paste and 2 chicken bouillon cubes. Let that cook for a few minutes on medium heat.
Add 2 cans of black beans (15 oz. each). Smash up some of the beans to thicken.
Add half a bunch of cilantro (don't chop) and a pinch of oregano. Let cook for about 10 minutes.
Take out all the chunky stuff and serve with rice.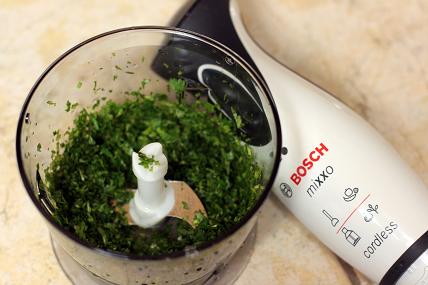 I like to make cilantro rice, an idea I stole from my sister. I chop up some cilantro with a food processor (I actually now use my Bosch Mixxo because it's less cleanup) and add to the rice after it's finished cooking.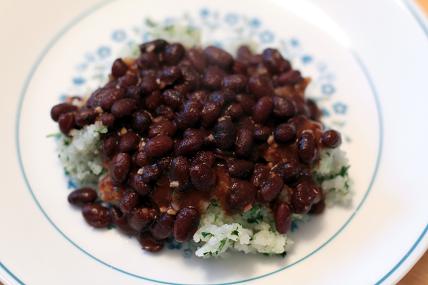 This is one of our very favorite meals because it seriously is so delicious – so much flavor and healthy too. You can't go wrong with beans and rice, even for Valentine's Day! Although I think we're going to stick with calzones this year…