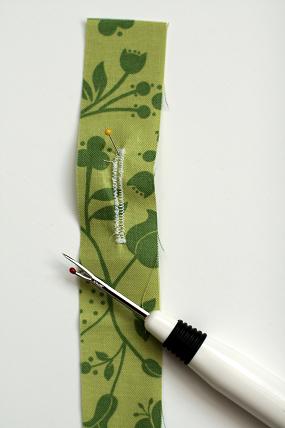 Button holes can be intimidating to sew and the LAST thing you want is to rip right through the tack and ruin whatever you're working on.
To save yourself even from the possibility of ruining your project, stick a straight pin just inside one of the tacks. Starting in the center of the buttonhole, poke your seam ripper in and cut up until you hit the pin. Take your seam ripper out, move the pin to the other end of the buttonhole, and starting in the center, finish opening the other half of the buttonhole.
The pin will stop the seam ripper and keep you from cutting too far into your buttonhole. A fail safe method!
Happy buttons!