Remember my trip to the Fashion District?
I'm finally getting around to using some of the 100 yards of knits I bought.
I've found a couple great commercial patterns, which I love to use whenever possible. They're easy and most of the thinking is done for me. I usually have to adjust a few things here and there but this pattern was pretty good right out of the envelope!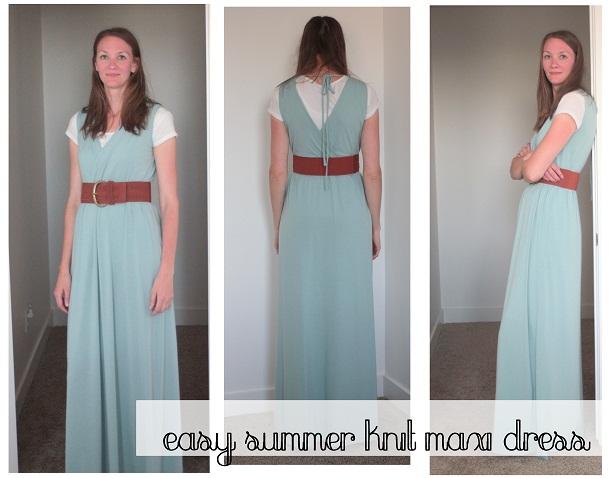 I found a great McCalls Fashion Star pattern – I LOVE the Fashion Star and Project Runway patterns. They're so much more modern and fun than the others and the fit seems to be better.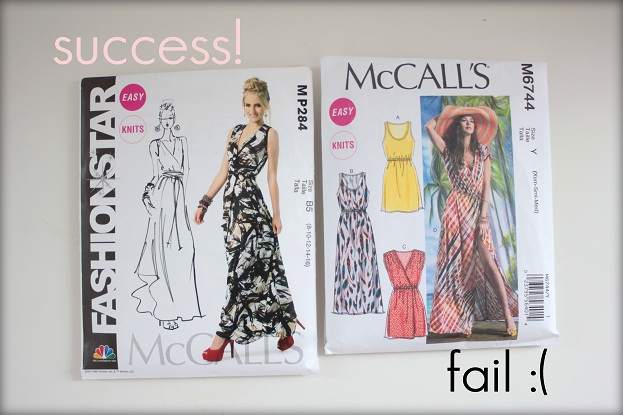 This dress is McCalls 6700 (the one on the left, I don't know what that MP284 number is, it's really 6700) and it's the perfect knit maxi dress!
I have broad shoulders but I also have wide hips so I have to wear dresses that accentuate my waist and hide my hips.
This pattern does that with added fullness at the waist in the skirt. The waist is gathered with elastic – GACK!! – but you wear a belt, either store-bought or the one included in the pattern to hide the gathers and it's super cute.
The pattern on the right was a huge fail. The skirt only overlaps about 6″ so there's essentially a huge slit right up the front. It's not good. They need to fix that.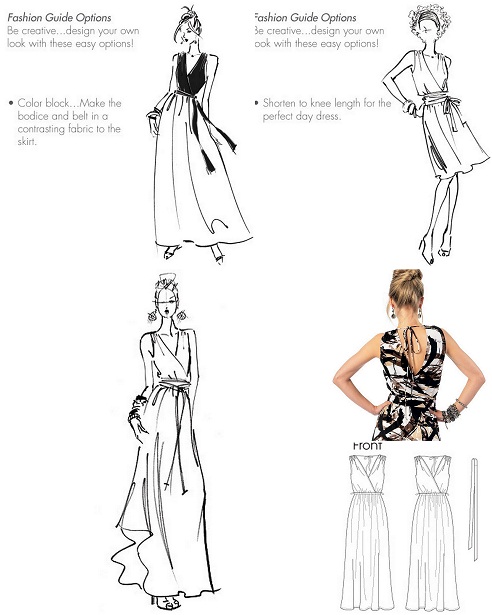 I love the little tie across the back – so cute! The pattern also includes some Fashion Guide Options that are also really cute and easy to do.
I am really loving sewing with knit fabric for myself – it's really forgiving and getting the fit right is so much easier! I made the bodice a size 10 and the skirt a size 14. There was a little extra fabric to ease from the skirt but knits are stretchy so it was no problem!
I'm going to try making this same dress with a chiffon print I found at the Michael Levine Loft store, I think I'm going to like it even more!
What's your favorite commercial pattern???