Ek Success edger punches are some of my favorite new scrapbooking/card making tools. They have so many great patterns, and the actual punch locks down, which makes storing them lots easier. Here are some pages I've made recently with these edger punches: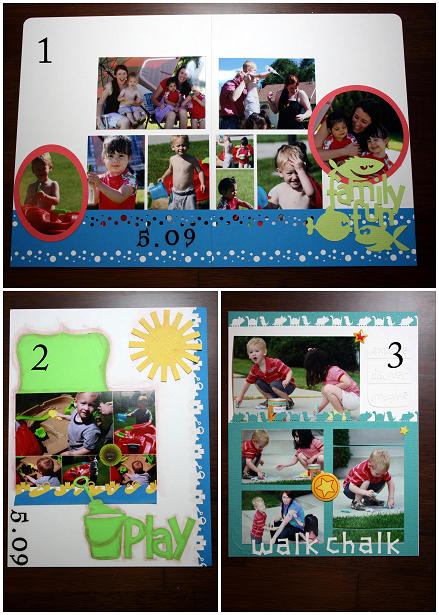 Some of my other favorites include Scallop Diamond, Candles, Parisian, and Dotted Wave. I probably use one of these punches on almost every card or page I make!
What's your most recent favorite scrapbooking tool?