With all the sewing I've been doing, I've had to copy and enlarge quite a few patterns from sewing project books, and I think I finally figured out the fastest and least frustrating way to get what I need with the least number of wasted copies.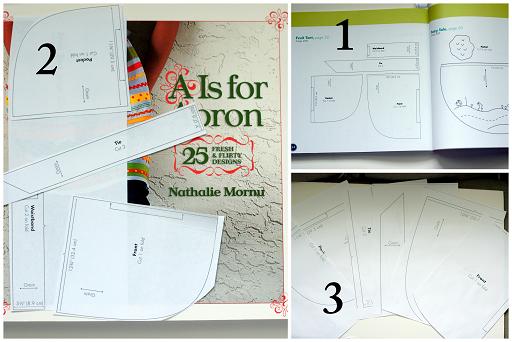 Photocopy the page you need to enlarge.
Cut each pattern piece out.
Enlarge one piece at a time.
If you're enlarging something that will be bigger than an 11 x 17 piece of paper you'll need to do half at a time and tape the two pieces together. Just make sure you get some of the writing on both pieces so you can match them up exactly.
Photocopying patterns out of books really doesn't have to be a huge pain, and I've found this method to be pretty fabulous.
Any other ideas???