I know I mentioned that a Nertz tutorial would be up right about now, but after being out of town for the last month, I just haven't finished it yet! I will do it as soon as I can and get it up and running.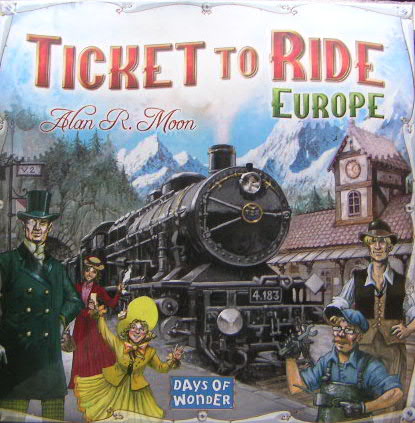 For now, I wanted to share with you another favorite game – Ticket to Ride by Days of Wonder. Like Carcassonne, this is a strategy game without the cutthroat quality. The board stays the same, but you draw different "tickets" each time to tell you where you build your train route along the board. We have the European version, so the board is a simplified map of Europe with train routes between cities. The player to earn the most points by completing their routes and using up their train cars first wins.
If you like board games, you'll enjoy this one!