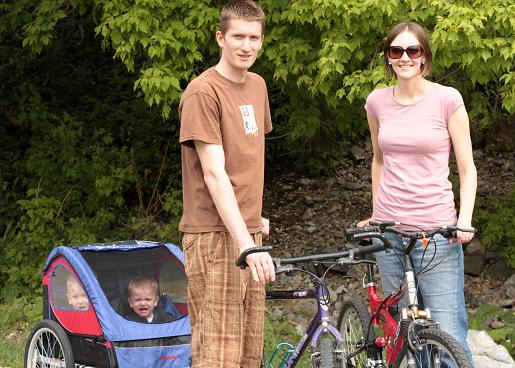 We had the most wonderful day on Monday, I just had to share it with you all!
We took the kids on a bike ride up Provo Canyon along the river. I forgot how much fun biking is! And thank goodness for bike trailers to haul or kids and all our picnic stuff…we have the Schwinn Trailblazer and it made the ride comfortable for the boys and enjoyable for Boyd and I. Of course I wasn't the one pulling it…and Gus is only crying because he wanted to feel the wind in his hair!
It was a lovely day and so nice to get outdoors and enjoy the trees and mountains and humongous snakes in the middle of the bike path (no joke). We're going to make a habit of this for sure.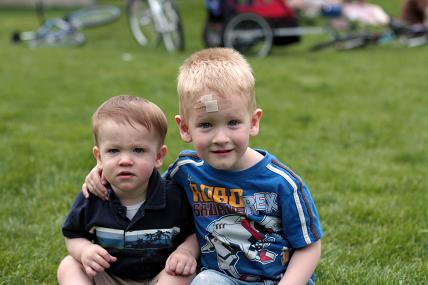 Elliot was pretty nice to Gus in the Trailblazer – a change from earlier this spring when we tried to use it. Gus is bigger now and they both rode comfortably in the trailer and ate their fishy crackers and looked at the river and other bikers and giggled and laughed and screamed. It was one of those days I just felt completely happy.
(Elliot split his head open on Friday night – we spent a traumatic evening in Urgent Care getting him stitched up. Seven stitches and he did not make it easy on that poor doctor, let me tell you…but it's healing nicely and he'll get his stitches out in a few days.)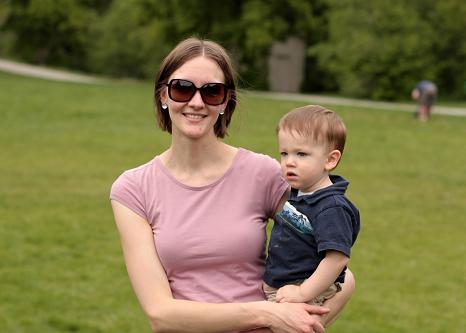 Can you believe how big my baby has gotten? Already 1 and walking and saying a few words and signing and such a precious joy.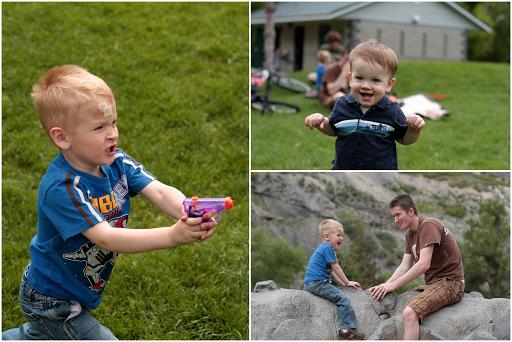 Mini water guns are a great thing to have handy in your purse always. I threw these in my backpack on our way out and they kept everyone cool and away from the swiftly flowing river.
Summer is the time for family fun and a bike ride and a picnic is on my list of go-to activities!
Of course we have our soldiers to thank and remember. I personally am so grateful for the courage and service of those brave soldiers and to their families. Bless you all.
How was your Memorial Day?