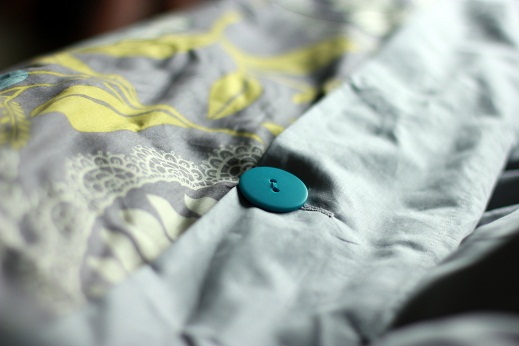 We've done a little sprucing up of our master bedroom with the help if IKEA and now this Amy Butler duvet from Bed Bath & Beyond. Blues and greens are my favorites…and now grey. I love grey.
Our last duvet got a little discolored at the top because of the oils from our skin. I DO NOT want that happening to this (expensive) beauty, so I did what my Grandma always used to do with her duvets and comforters.
I sewed 5 button holes about 1/2″ in from the top edge of the flat sheet and then sewed buttons to the duvet. Now the sheet is permanently folded over the top edge of the duvet to keep it off our faces and clean! I can take the sheet off and wash it no problem so our duvet will stay clean and beautiful forever!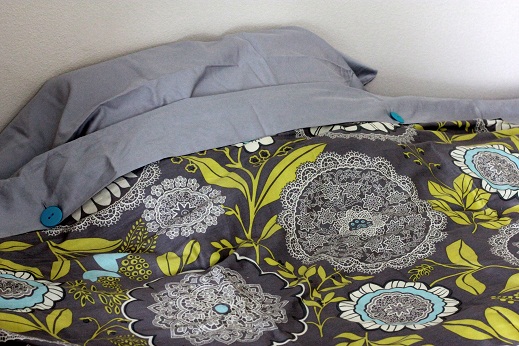 I have a few other projects planned for our bedroom…hopefully more on that later this week!