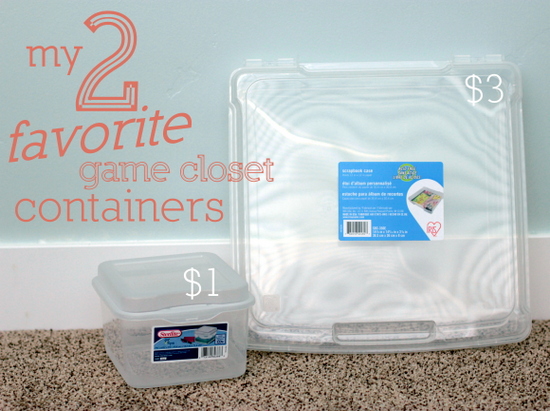 I'm a container person. And I love these two, particularly for game closet stuff. You know, like games. And stuff.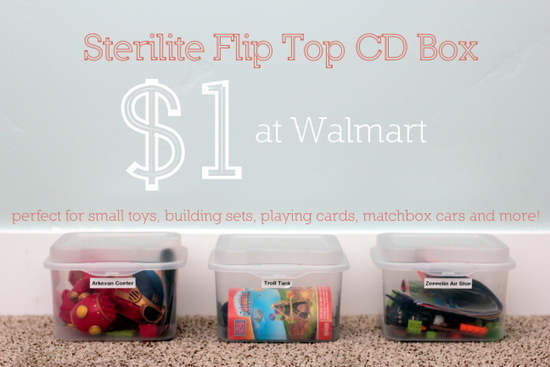 My first favorite is probably first because it's $1. And it has a flip top lid, which means the lid never gets lost! I love flip top lids.
I've been buying a few of these almost every time I go to Walmart lately cause, well, they're only $1, and I keep finding more things to put in them!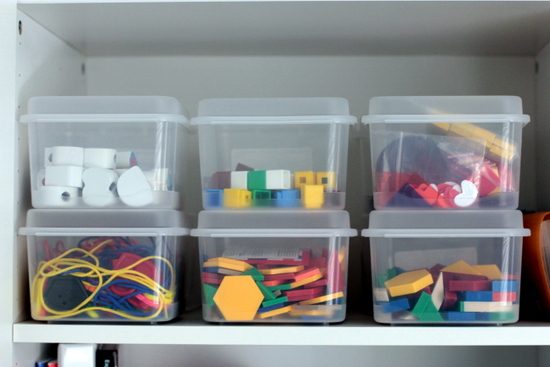 We store all kinds of stuff in these containers – all our school manipulatives (buttons, shapes, counting cubes, alphabet beads), playing cards, Memory games, marbles, matchbox cars, little building sets, LEGOs, Megabloks, everything! Square is really efficient and they stack so nice. They fit just so neatly on my shelves.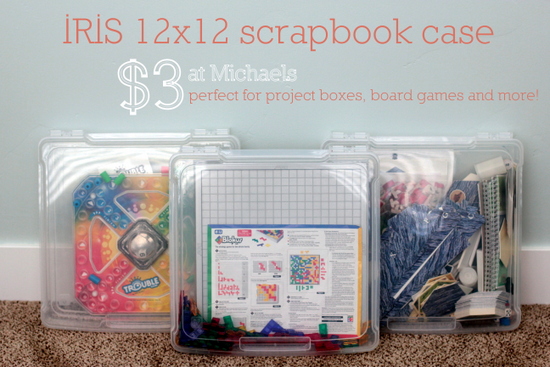 My second favorite is the IRIS 12×12 scrapbook case. I got these from Michael's a few weeks ago for $3. They're regularly $9 each and I'm kicking myself I didn't get a dozen. I only got four. What was I thinking?!?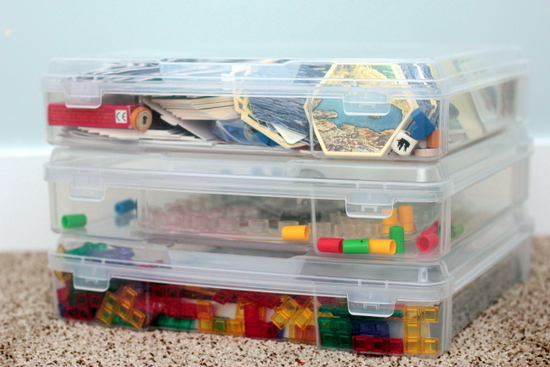 I'm loving this size for board games – we have several whose boxes have been destroyed and I love the look of uniform containers in a game closet anyway. I'd like to chuck all the original game boxes and transition to this kind so they're all the same but I just can't do it! I have some sort of emotional dependence on those original boxes, I just can't get rid of them. Yet.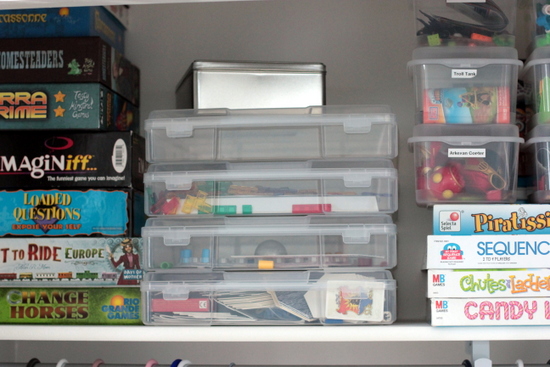 I love clear plastic boxes. Some day that will be all you see in my game closet. Just as soon as I can give up the old boxes…
Do you have a favorite container? Share!!