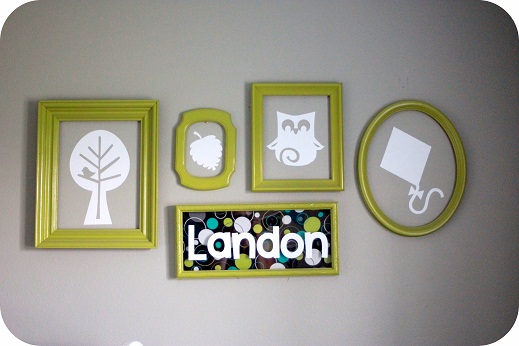 Almost a year later I am still in love with the wall decor in Linus' room. I'd like to add a few more frames and icons eventually, but for now it's perfect.
I found frames at a thrift store, spray painted them green, and hung them without the glass framing some white vinyl Cricut images. I'm always so worried about hanging frames above my kids' beds…what if they fall off and hurt my babies?!? So this was the perfect solution.
I stuck the vinyl right to the wall and hung the frame around it. I did leave the glass in the "Landon" frame and put the fabric on the back side and the vinyl on top of the glass.
Another great Cricut project! I'd like to use this idea in a few other places in my house…