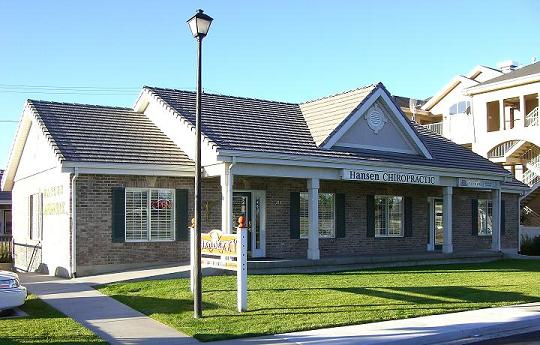 I wanted to share a sweet little something with all my local Utah readers – Hansen Chiropractic in Orem is celebrating 30 years of chiropractic care, and to give back to the community, they're offering 3 free chiropractic visits to anyone who wants them.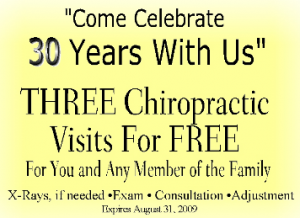 First time patients can get x-rays, an exam, consultation, and chiropractic adjustments FOR FREE! And current or previous patients can also get 3 free adjustments.
This offer is for your entire family, so you can all go between now and August 31st to get your 3 free visits.
These Orem chiropractors treat patients with all kinds of symptoms including ADHD, allergies, asthma, back and neck pain, bed wetting, carpal tunnel, colic, ear infections, fibromyalgia, headaches, pinched nerve, sciatica, scoliosis, slipped disc, stress, and more, and you can find instructions about helpful stretches on their website, TheBackDoctors.com.
I landed right on my head on a trampoline about 6 years ago (a back flip gone bad…). I guess now would be a good time to see what I did to myself… We can all try out Hansen Chiropractic from now until August 31st for free!