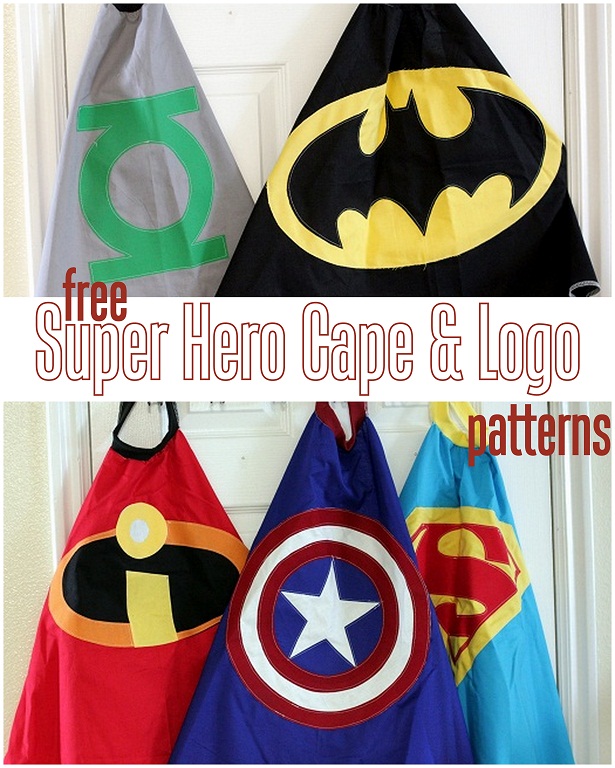 Last week I gave you logo patterns, this week I give you the cape pattern! I've had lots of requests for this since I made them last year. Merry Christmas to all of you!
Get the logos here.
Get the Superhero Cape Pattern here.
Also, check out these printable Halloween activities and games.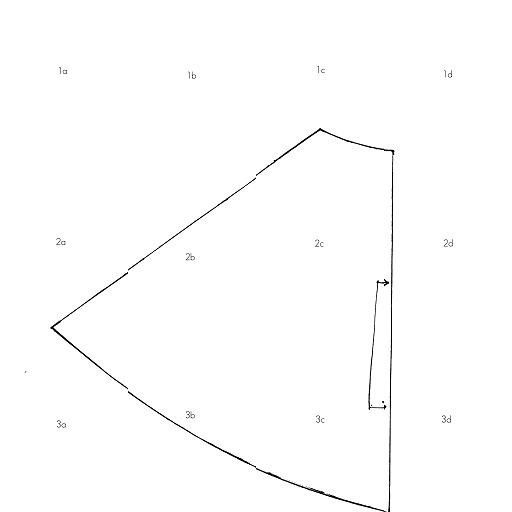 There are 12 pages in the PDF, print them and lay them out as shown above (1a – 1d in the first row, etc). Don't overlap the edges of the papers, butt them right up against each other and tape them together.
This pattern should just barely fit 44″ wide fabric – if your fabric is a little narrower than that, that's okay, adjust the angle a little bit. Your super hero won't mind a wonky corner…
Cut 1 on the fold and then sew a twill tape or ribbon neck band or whatever suits your fancy on. Something with velcro is best so it won't choke the wearer.
Let me know how the pattern works out. You're my guinea pigs so try it out and give me some feedback. Enjoy!
Tools I use in this project:
~~~~~~~~~~~~~~~~~~~~~~~
Update 11/26/16:
Also, PLEASE check out this original Animal Sounds song from BoysenberryKids. My husband's friend wrote, composed and performed the song. Please leave a comment over on youtube letting them know what your children think of it!